Hongpaiyihao Chinese pocket-buster tablet has us flabbergasted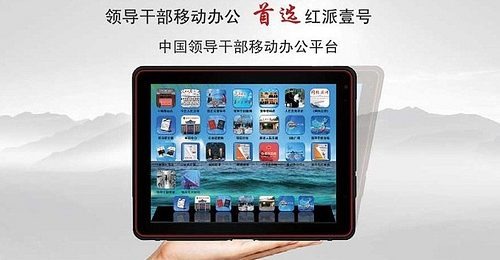 There's a new most expensive tablet PC in the world, folks, and it's made by a mystery producer – but we do have a name for the product: Hongpaiyihao, or Red Group Number One, a tablet with a cool $1,500 USD pricetag, made specifically for "government officials" of China. This device is, for those of you wondering, actually 9,999 RMB in China, that converting over to be one and a half G's of pocket-pounding pain, or twice the cost of your average iPad! It does come with a leather case though, with gold embossing of the product name, so perhaps it's all worth it!
The tablet itself has a 9.7-inch display, has an NVIDIA Tegra 2 dual-core processor under the hood, and comes out of the box with 1GB of RAM and 16GB internal storage. On the front there's a 2-megapixel camera and on the back is a 5-megapixel camera, all of this connected on a 3G mobile network and pre-loaded with Android 3.2 Honeycomb. The good news is that the battery will never, ever run out as it's a earth-shattering 8,000 mAh!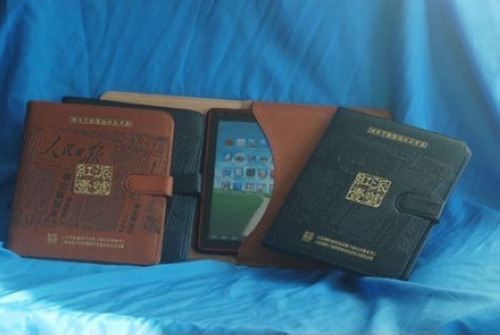 This device comes with several odd applications such as "Electronic Public Opinion" that allows the user "exclusive" daily updates on decisions and statuses of the China high command. Another is "People Daily" which follows the newspaper by the same name, this allowing the user to keep up to date with the Communist Party releases as they come down. Then there's the issue of buying one: it seems that you quite simply can't.
The homepage for the tablet, http://www.w1111w.com.cn/redpad/hpxuan/, has been down for some time after the tablet hit the internet and blogs such as SlashGear. What we must assume is that they either did not prepare for the traffic or, god forbid, the Chinese government shut them down. Imagine that!
[via MicGadget]