Honeywell WiFi Smart Thermostat Adds Voice Control For Nest Rebuke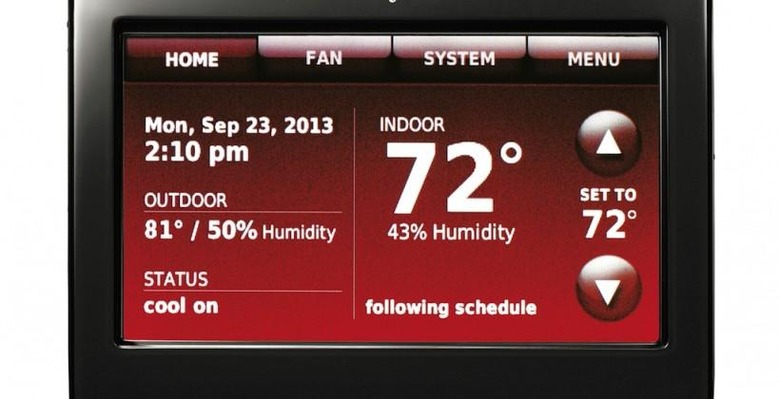 Honeywell may not have the sort of geek-kudos Nest does, but it's aiming to change that with a new voice-controlled touchscreen thermostat that hooks into the cloud. The Honeywell WiFi Smart Thermostat with Voice Control is fronted by a finger-friendly color display, but by saying "Hello, thermostat" it can also be controlled by naturally phrased speech commands such as "make it much cooler."
It's also possible to give precise temperatures or degree adjustments, such as asking the thermostat to "make it five degrees warmer." Meanwhile, the company claims that the voice control system actually learns over time from the user's voice, adding more supported commands as it grows familiar with those in the household.
There's also remote support, using Honeywell's Total Connect Comfort app for iOS and Android, for changing the temperature while you're out. The vagaries of individual HVAC systems can also be accommodated, too, with the thermostat learning exactly how quick to heat up and cool down each system is, and adjusting its behaviors accordingly.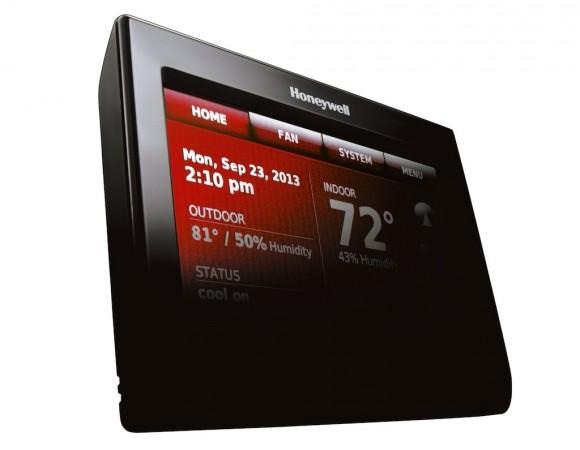 Traditional scheduling, including support for US holidays and days when people might be working from home, is supported, while alerts about extremes of temperature or maintenance are pushed to the smartphone app.
However, unlike Nest, there's no actual learning mode. Whereas Nest can track movement through the home along with figuring out the routines of those who live there, and adjust the HVAC settings accordingly, Honeywell is counting on users wanting more direct control.
So, the company is positioning the WiFi Smart Thermostat with Voice Control at the sort of people who might want to be able to adjust the temperature when they come home, arms laden with shopping, but not have it adjusted for them. Unfortunately, despite giving up wall space for a big touchscreen panel, there's no other integration with home automation kit, such as distributed audio or smart lighting.
The Honeywell thermostat will go on sale on October 28, priced at $349.