Honda's punchy Civic Type R engine is now up for grabs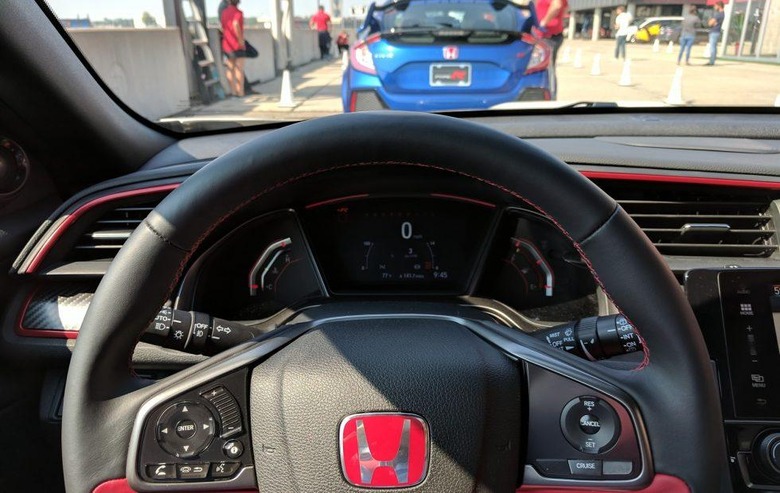 Honda has yanked the punchy 2.0-liter engine from the beloved Civic Type R, and is offering it up to those looking for a motor transplant. The Civic Type R Crate Motor is the latest example of an automaker offering DIY racers and tinkerers the opportunity to get some off-the-shelf potency under the hood. In this case, it's Honda's 306 horsepower at 6,500 rpm.
It's Honda's most powerful production engine made in America, in fact, a DOHC direct-injected i-VTEC Turbo. Peak torque – all 295 lb-ft. of it – comes between 2,500 rpm and 4,500 rpm. Now, at the annual SEMA 2017 tuning show, Honda is offering it up as a part for anybody with racing credentials.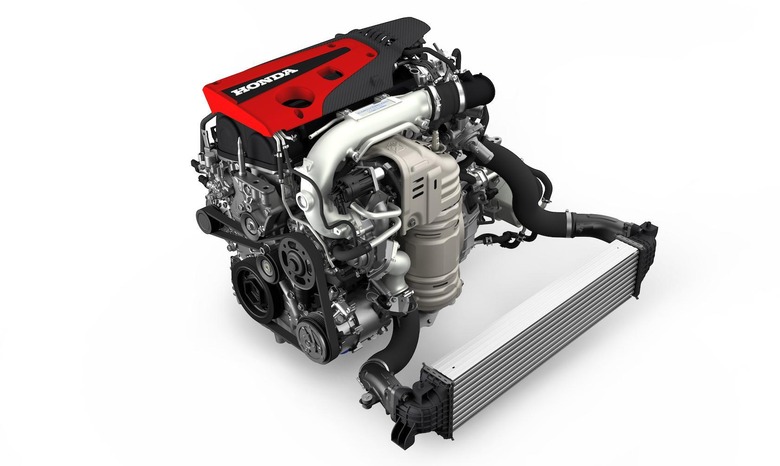 You'll need to be able to prove you're a current member of a nationally recognized sanctioning body first, along with showing Honda Racing Line evidence of official race results from at least two events within the past year. Even if you qualify, don't expect any sort of Honda warranty however.
It's not the first opportunity to buy a well-esteemed engine we've seen this week, mind. Earlier at SEMA, Mopar – the tuning arm of Fiat Chrysler Automobiles – ripped the 707 horsepower heart from the Dodge Hellcat and offered it up as a "Hellcrate" for those wanting some modern grunt for their classic car. This Honda engine doesn't quite match it on power, of course, but it's a lot more affordable.
Honda is asking $6,519.87 for the Civic Type R Crate Motor, in fact, less than a third of the cost of the Hellcat engine for a little under half the horsepower. Of course, the two aren't ever likely to go up against each other. Honda is positioning its crate motor as ideal for grassroots racing.
It'll be offered through the Honda Racing Line program, in fact, which already has a wide range of parts and accessories for people building everything from karts up. It's not the first time the Civic Type R's engine has been offered, but until now that's only been the case in Europe and Asia. This marks the first time that – like the car itself – the engine will be offered in the US.
For the rest of us, the easiest way to get our hands on the 2.0-liter turbo is probably inside an actual 2018 Civic Type R. As we discovered earlier in the year, it's absolutely been worth the wait, with a sweet transmission and handling that neatly balances grip with a little playful oversteer. Indeed, the most frustrating thing about the car has turned out to be finding one in stock and at anything close to list price, as dealerships milk the coveted model as much as they can.