Now Mopar will sell you the Hellcat's 707HP heart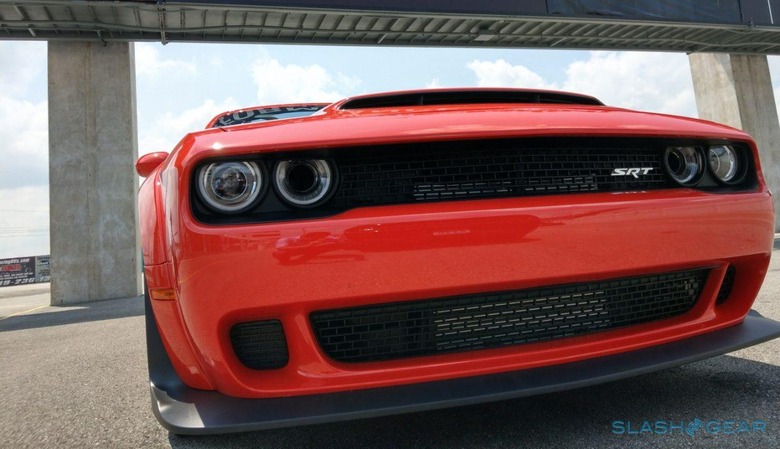 Mopar has ripped out the heart of a Hellcat, and not since the climax of Se7en have we been so excited about what's in a box. The Fiat Chrysler Automobiles tuning division has brought along its new Hellcrate to SEMA 2017 this week, tempting the annual performance and mods show with the promise of 707 horsepower ripe for some retrofit action.
The engine in question is FCA's monstrous 6.2-liter Supercharged HEMI, with its frankly ridiculous 650 lb-ft. of torque. It's the same engine which helps give Dodge's Challenger and Charger Hellcat cars their notoriety, but now without the Dodge wrapped around them. Indeed, in Hellcrate form the idea is that you supply your own car.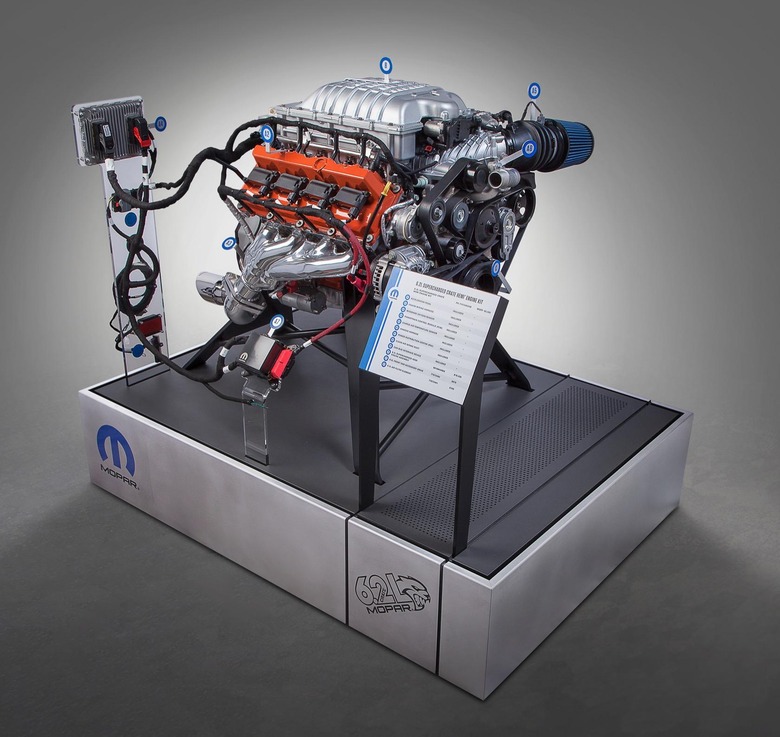 Mopar's concept is that there are plenty of people with pre-1976 street and off-road vehicles that might want a prodigious blast of horsepower under the hood. To make it easier, in addition to the Hellcrate HEMI Engine there's also a Hellcrate HEMI Engine Kit, which promises more straightforward installation. Indeed, Mopar claims it's basically "plug and play," however ambitious that might sound.
The kit includes a powertrain control module (PCM), power distribution center, engine wiring harness, chassis harness, accelerator pedal, ground jumper, oxygen sensors, charge air temperature sensors, and fuel pump control module, all designed to work perfectly with the 6.2-liter engine. If you need more, Mopar is also offering a Front End Accessory Drive (FEAD) Kit, among the contents of which are an alternator, power steering pump, belts, and pulleys. Buy the engine kit and the engine together, meanwhile, and Mopar will throw in a three year, unlimited mileage warranty.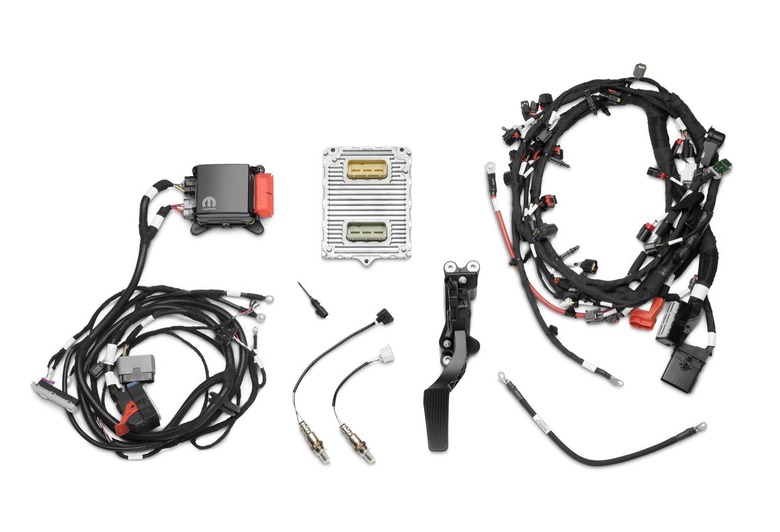 While the world may be moving toward electrification and more green powertrains, there's still clearly a place for high displacement, ridiculously powerful engines. Demand for Dodge's recent Hellcat and Demon cars, the latter effectively a drag racer that just so happens to be street-legal, has seen pricing escalate through the rafters as dealers try to make the most of the coveted vehicles. That's despite FCA's attempts to manage supply by prioritizing cars for dealers that stick to the on-paper MSRP.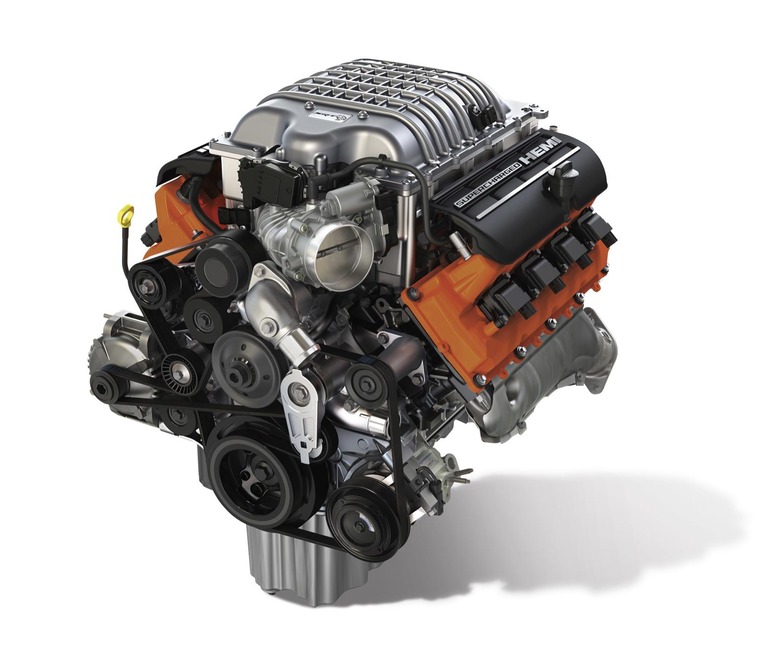 If you can't wait for – or afford – the full Hellcat or Demon experience, the Mopar 6.2-liter Hellcrate is at least a little more affordable. The engine will be $19,530, while the Mopar Hellcrate 6.2L Supercharged Crate HEMI Engine Kit is $2,195. Both are available now.