Honda's Civic Concept previews Type-R madness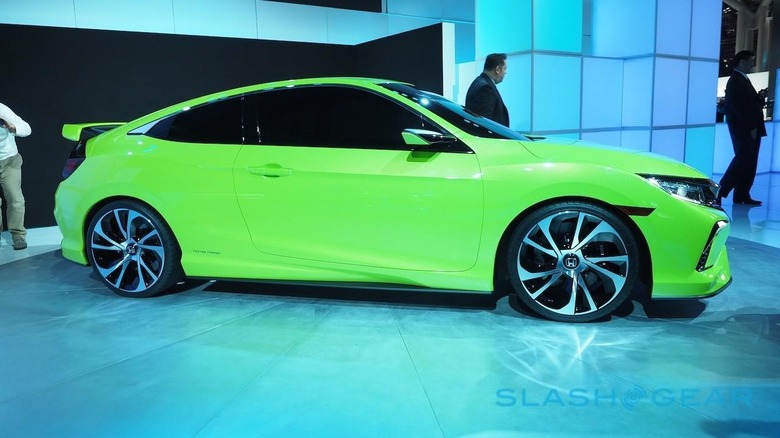 The 2016 Honda Civic is coming and, if we're really, really lucky, it might look a little bit like this. Honda may not be quite ready to whip the sheets off the 10th-gen Civic, but that hasn't stopped its designers from going a little crazy and cooking up this striking Civic Concept to preview some of the aesthetics we can expect this fall.
The wheelbase is longer than the outgoing car, while the hood and the front overhang have been shortened, along with the rear deck. The wheels on the concept are bigger than you'd expect, too, and there are broader, deeper LED lamps that bracket the grille.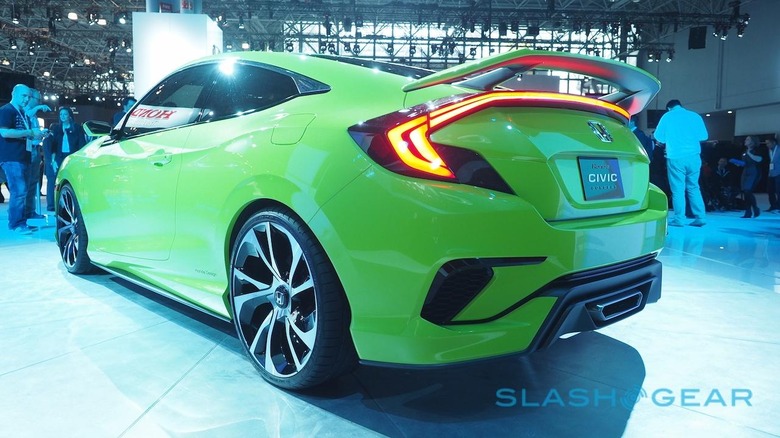 Since it's a concept, of course, Honda hasn't needed to be entirely practical. So, you have the current style flourish de-jour of painfully-narrow side mirrors, along with deeply low spoilers front and back which wouldn't fare well in the average parking lot.
Nonetheless, there are plenty of elements which will almost certainly make it to the production car, even if watered down a little. We're expecting a car that's lower and wider in general, emphasizing the more sporty aspirations Honda has for the model, though economy will also be on the agenda thanks to a new set of VTEC Turbo engines.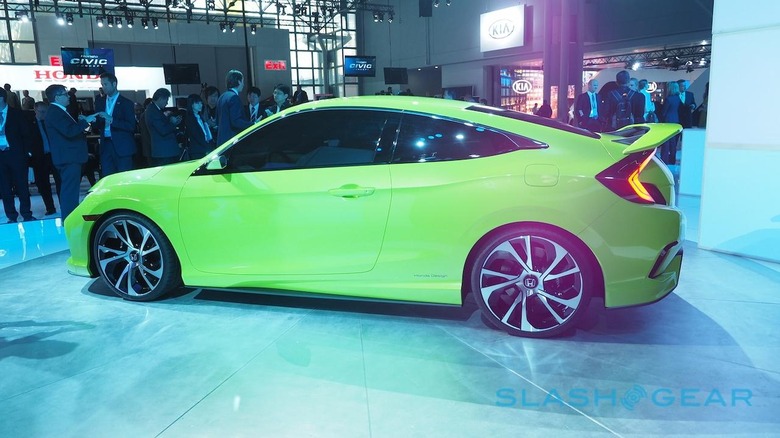 They'll include a new 1.5-liter VTEC Turbo with direct injection, mated to a 6-speed manual transmission, as well as a new CVT transmission for those who don't want to row through the gears themselves.
Tech-wise, Honda is promising options like lane departure and forward collision warnings, a multi-angle rearview camera, adaptive cruise control, and Honda LaneWatch.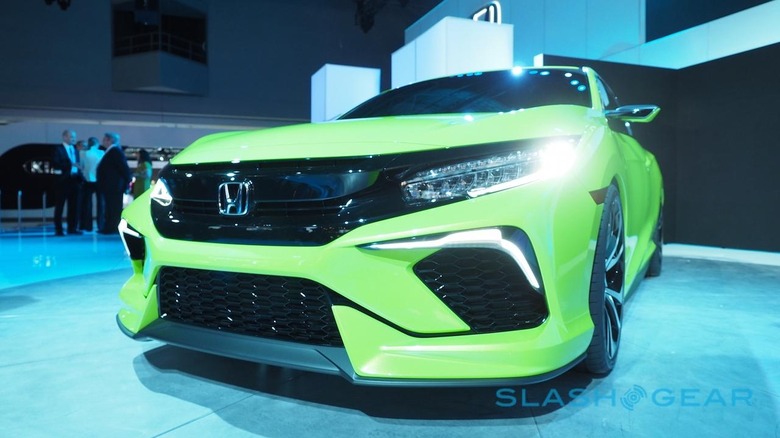 Along with the sedan, coupe, and Si models, Honda also plans to reintroduce the Civic hatchback and, later on, the Civic Type-R, its performance-focused version.
It's the latter which will, of any of the line-up, most likely keep to the angular pattern set by today's concept, not to mention the one we're most looking forward to driving.