Honda's bringing a robot army to CES (but they want to love you)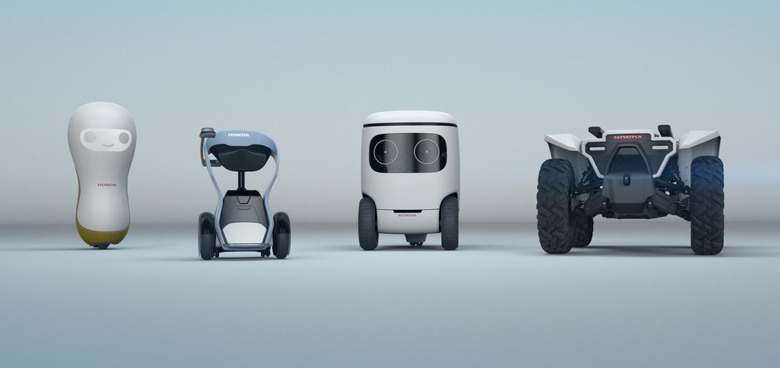 Honda isn't bringing cars to CES 2018, it's got a small army of cheerful robots instead. Dubbed the Honda 3E Robotics Concept, the quartet of bots built around "Empower, Experience, Empathy" aren't so much focused on traditional practicality, but instead want to give physical embodiment to a more helpful artificial intelligence (AI).
All four have different form-factors and interact in different ways. We've seen 3E-C18 before, back at the Tokyo Motor Show, when the cutesy autonomous robot cooler-trunk was known as the Honda RoboCas Concept. It's designed to help transport items as well as act as a mobile platform for pop-up coffee shops, picnics, and more.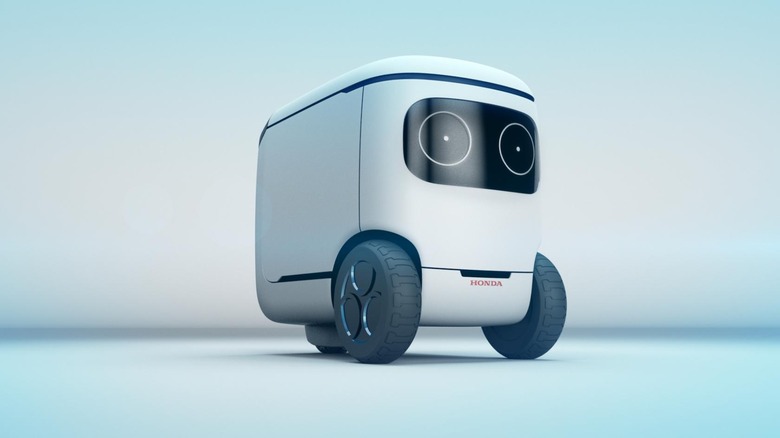 Even less practical, though more communicative, the Honda 3D-A18 looks like a side character in Wall-E. It's a balancing robot with a simple face that's animated to show different emotions. Honda suggests that it could be used to show compassion to humans in stressful situations, like disaster recovery.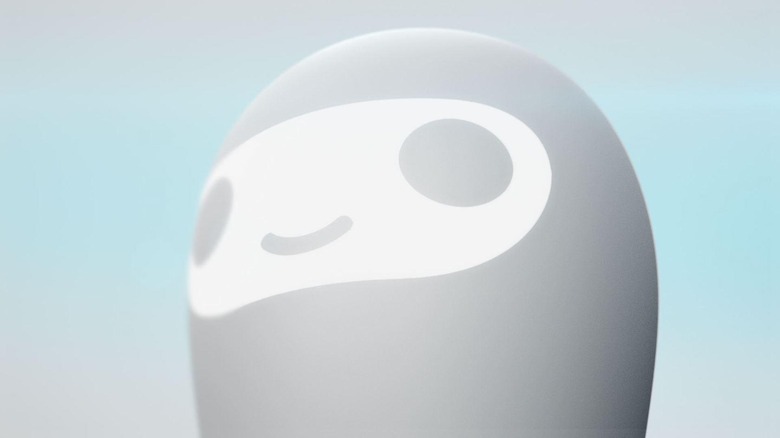 The 3E-B18 is less robot, more exoskeleton. Effectively an electric chair, it's intended to give support – to elderly people, for instance – indoors and outdoors and for casual use. While that might not require a friendly AI, it does dovetail neatly into Honda's vision of robotics that can empower the less physically-able to get more involved with the experiences perhaps once unavailable to them.
Finally, there's the Honda 3E-D18. That looks on the face of it like a quad-bike, but it's actually a whole lot smarter. Honda describes it as "an autonomous off-road vehicle concept" that would use its artificial intelligence to work proactively with riders.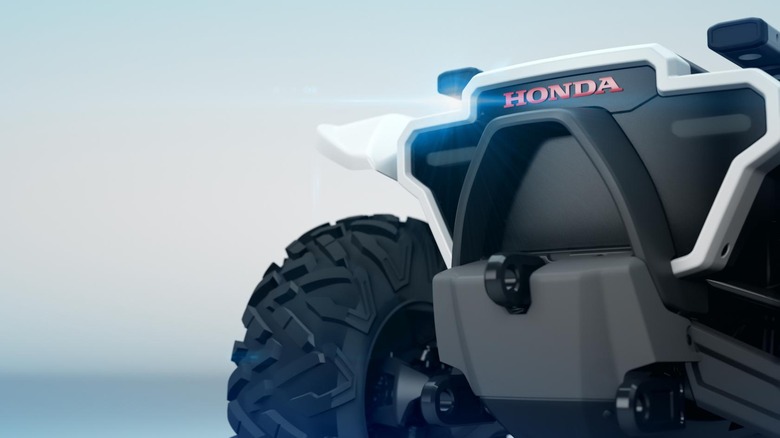 It's not entirely clear what that might look like in practice – we'll have to wait until CES in January to find out for sure – but we could imagine a quad you could remotely summon to a remote work-site, with it autonomously navigating through potentially difficult terrain.
Honda will also be using the 3E robots to show off its so-called "Mobile Power Pack World," a system of interchangeable batteries. That'll not only have applications for robots, though, but electric vehicles too. Like Gogoro's swappable battery network, Honda will also have "a battery exchanger concept" which could one day help bypass the traditional EV charging process.