HomePod's Siri limits raise questions about $349 speaker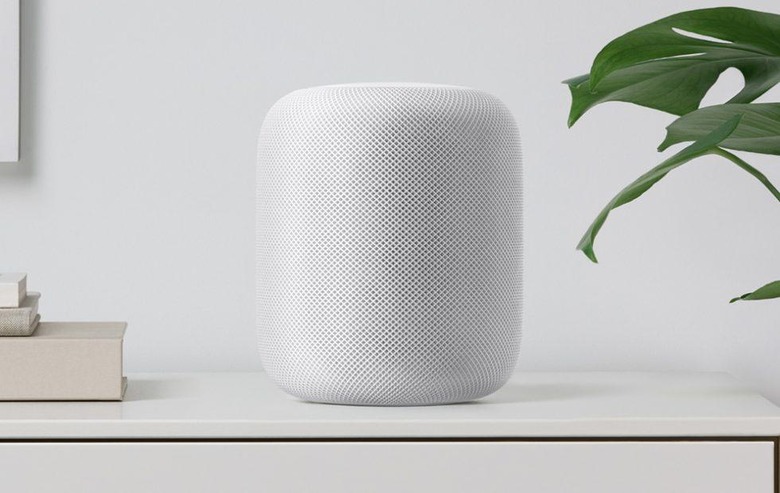 Apple's HomePod is taking a seriously different route than rival smart speakers, something the list of absent Siri features at launch only underscores. Currently up for preorder, and set to ship on February 9th, HomePod is being billed as "the ultimate music authority" by Apple, and the best way to consume Apple Music. However, that has some implications if you're expecting a clear Amazon Echo or Google Home alternative.
Siri is, of course, baked into the HomePod. Apple's assistant is used for her hands-free music control, allowing users to access the tracks, albums, artists, and playlists they want from Apple Music. Combined with Apple's proprietary room-sensing technology, which can map the acoustic properties of the space HomePod is placed in and adjust its settings so as to sound as good as possible, it's enough to leave connected speaker rivals like Sonos concerned.
What, though, about not just connected speakers, but smart speakers? Led by Amazon's Alexa in the Echo, then joined by the Google Home and others such as the Sonos One, the category promises not just easy access to music but a virtual assistant throughout the day, answering questions, giving weather and news reports, handling messages, calls, and scheduling, and more. There, though, HomePod might not shine quite so brightly.
Having spent a brief period with what's said to be a production HomePod, Business Insider lists a few of the speakers current shortcomings. We already knew about things like multi-room audio and the ability to link two HomePods into a stereo pair wouldn't be available at launch; Apple has said that will be released as an update later in 2018. Still, there are a few other likely frustrations.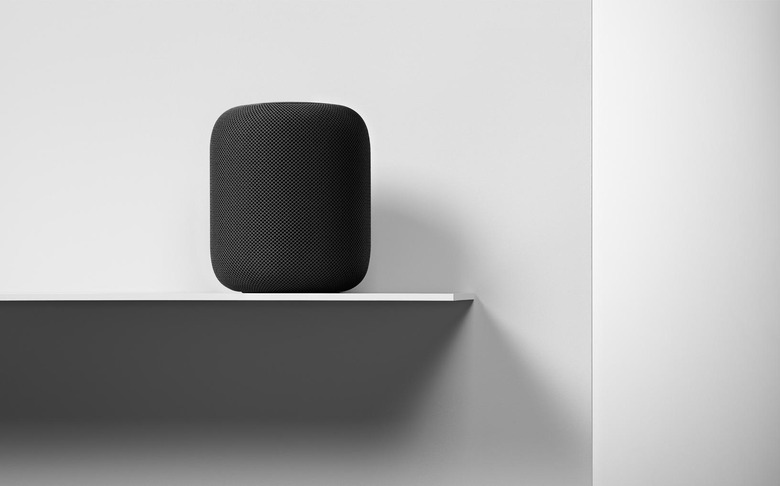 Unlike Alexa and the Google Assistant, for example, Siri on the HomePod won't be able to learn and then differentiate between multiple voices. Whereas you can have your Echo or Google Home automatically switch between music accounts or calendars based on who is asking a question, at launch HomePod will only be able to pull up information based on the account of the person who first set it up.
More frustrating, perhaps, there are things which Siri can do on your iPhone which the assistant simply won't be able to on your HomePod. That means no checking your calendar or adding a new entry to it by voice, for instance, and no starting a voice call. While HomePod can act as a speakerphone for your iPhone, you'll need to initiate the call from the smartphone first, then use AirPlay to select the Apple speaker as the audio device.
There's also uncertainty about just what sort of general conversations you'll be able to have with Siri. Apple bills HomePod as being able to answer "general knowledge" questions, but hasn't gone into depth there. It's entirely possible that, while Siri will be able to make measurement conversions – like the perennially-useful "how many ounces in a cup" style query in the kitchen – and give basic facts, the assistant will fall short of more in-depth requests or, indeed, play games as you can with Alexa or the Google Assistant.
The nature of a cloud-based assistant technology means, of course, that new talents can be added progressively and, until they're flagged or discovered, invisibly to the end user. Just as has been the case with Siri on the Phone and Mac, Siri on the HomePod is only going to get more capable as time progresses. SiriKit for HomePod, meanwhile, will eventually see third-party developers able to add at least some of their functionality to the speaker.
Still, Apple's focus with HomePod distinguishes it, for better or worse, in the segment. Where rival devices have for the most part been positioned as smart companions, counting music as just one aspect of their talents – though Sonos One is perhaps the exception there – HomePod puts music front and center and then Siri's other abilities behind that. There's nothing to say that it's a "bad" strategy as such, of course. though targeting an audiophile audience and bearing a $349 price tag could well limit exactly who is considering the speaker.