As HomePod preorders open, 3 facts to remember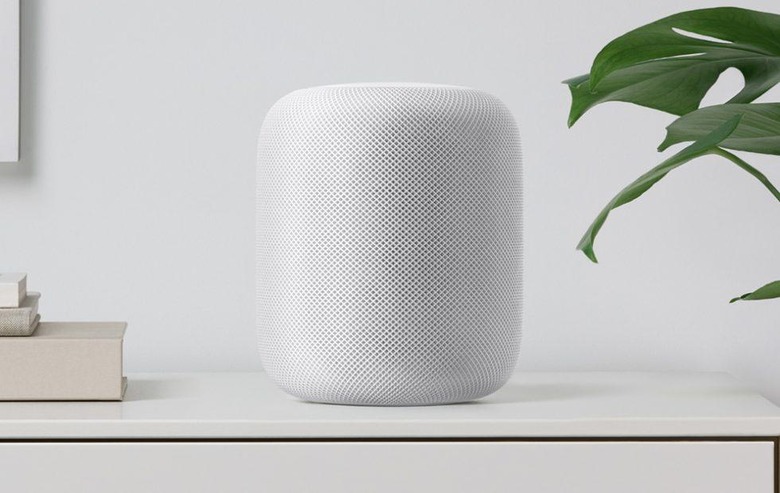 Apple's HomePod goes up for pre-order today, but unlike the latest iPhone X, AirPods, or iPad Pro there's a fair degree of uncertainty about the company's first smart speaker. HomePod might be a late entrant to an already established market, but it's playing a very different game to Amazon Echo, Google Home, and Sonos One. That's not necessarily a bad thing if you're an audiophile, but it does mean there are some things to bear in mind before you buy.
HomePod isn't a fan of third-party music services
Smart speakers have, for the most part, made themselves popular by trying to embrace as many services as they can. Google Home and Amazon Echo, for example, have compatibility with Google Play Music and Amazon Music, but you're not locked into those services. If you have a Spotify account, or prefer Pandora, or other streaming msuic options, the Google Assistant and Amazon Alexa are just as happy to access those, too.
Unfortunately HomePod is a little more fussy than that. It's really designed to be used with Apple Music, Apple's own $9.99 per month streaming service: if you want to ask Siri for a certain track, album, or playlist, she'll only be able to search Apple Music for it. It's something to definitely bear in mind if you're not already a user.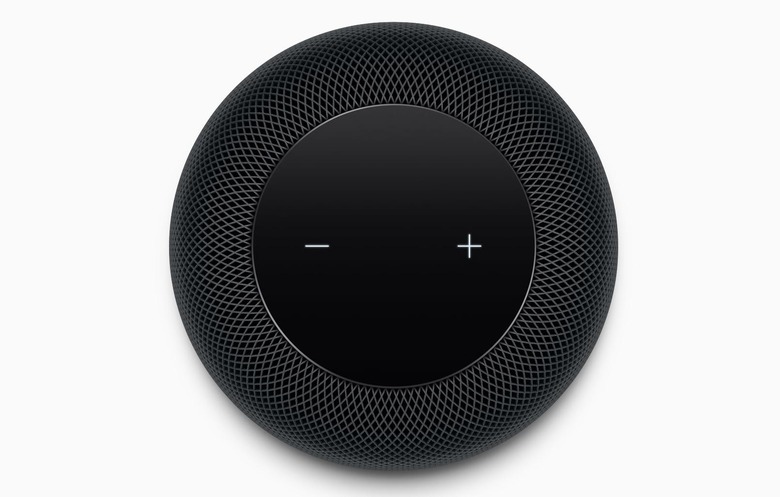 HomePod isn't entirely dependent on Apple Music, mind. If you've avoided subscribing, and instead have been buying music through iTunes, the Apple speaker can play that too. Indeed, an update for iTunes for Mac (12.7.3) earlier this week brought with it HomePod compatibility, with a new AirPlay menu in the app that promises to make it easier to stream music to the wireless speaker. Alternatively, you should be able to ask Siri to play any music you purchased through iTunes on the same iTunes Store account that's signed into the HomePod.
There's Bluetooth, but with a catch
What, though, if you're a Spotify subscriber, or want to access other sources of music? Unlike the majority of other wireless speakers, HomePod doesn't go the traditional route in that. While Apple has baked in Bluetooth 5.0, you can't apparently just pair the speaker with your phone, tablet, laptop, or some other source, and play its audio through the HomePod.
Instead, Apple is relying on AirPlay. That's the wireless streaming system it developed for iOS and macOS devices, which should allow you to play music from, say, the Pandora app on your iPhone through the HomePod. Alternatively, you could use the HomePod as the speaker for your MacBook.
AirPlay does have some shortcomings in terms of flexibility, however. Most pressing is the fact that it's currently Apple-only: you'll need a Mac (2012 or newer) running OS X Yosemite or later, or an iOS device (late 2012 or newer) with iOS 8 or later. Android or Windows fans are out of luck.
Multi-room and stereo pairing will have to wait
Some of the niceties we've got used to from wireless speakers over the past few years just won't be included out of the box when HomePod starts shipping next month. If you want multi-room playback, for instance, synchronizing the same track in multiple locations at once, that's not due to be supported until later in 2018. When it arrives, however, it'll come with some bonuses on the side.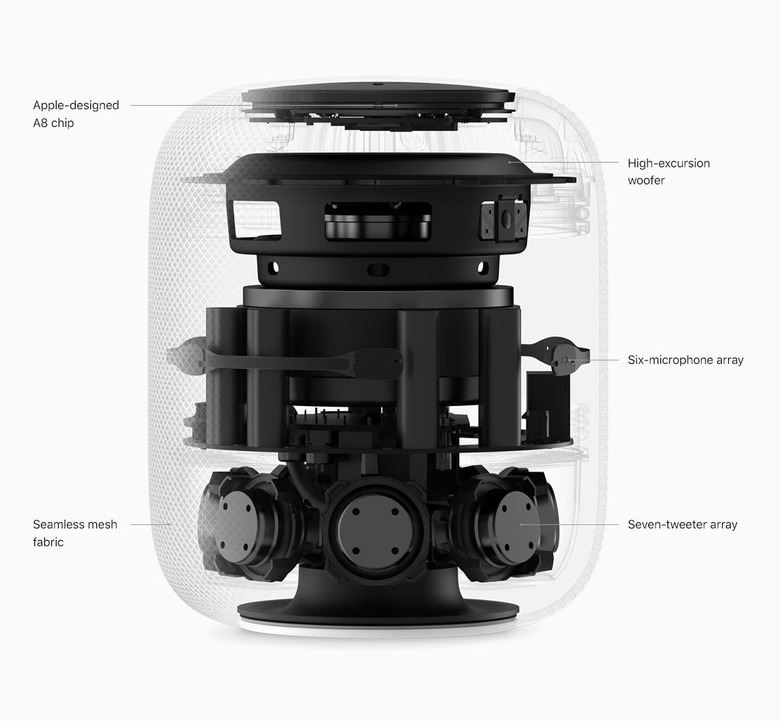 That's because it's based on Apple's new AirPlay 2 standard, which we also saw recently in the newly-released iOS 11.3 public beta. It won't just be for HomePod: AirPlay 2 will also allow you to stream music to multiple Apple TVs, too, for example. Even more exciting, it'll be opened up to third-party speakers as well. Sonos and others have said they'll support it, so you'll be able to use a Sonos One and a HomePod and play songs to both.
For now, though, it's one track per HomePod. There's also no support at launch for stereo pairing: the ability to link two HomePod speakers together and have one handle the left stereo channel and the other the right channel. Again, Apple says it's coming sometime this year, but there's no telling when, exactly, that will be.
Wrap-up
As it stands, Apple's HomePod feels like a fairly tentative step into the smart speaker market. While Amazon and Google have been running at maximum speed, with multiple models in their respective ranges – including far, far cheaper options than HomePod – and signing up all the third-party skills they can get, Apple has taken a markedly different strategy. HomePod is, at $349, undoubtedly expensive in comparison to what its rivals are offering, and its focus on music more than smart assistant technology is another key differentiator.
That doesn't necessarily bode badly, but it could limit Apple's audience, at least at first. With its focus on music first and foremost, HomePod is undoubtedly going to sound great – even in prototype form it impressed us, after all. Still, it's worth bearing in mind that you need to have bought into the Apple ecosystem in order for it to make the most sense.