HomePod multiroom is just one way Apple is playing catch-up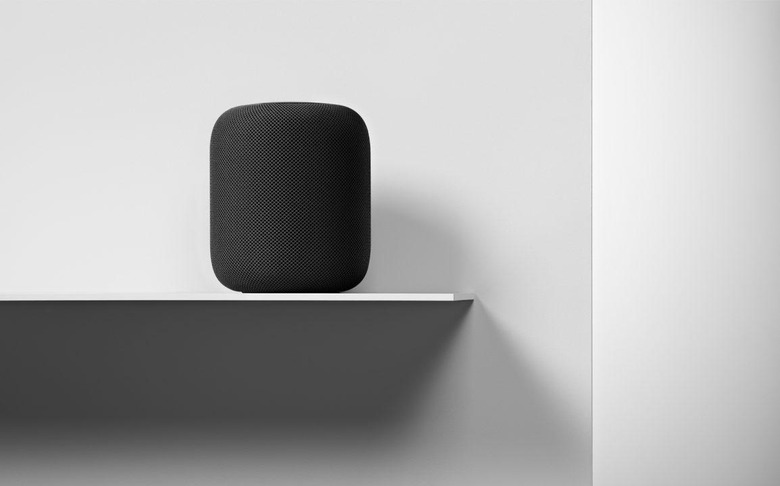 Eight months after it was announced, Apple's HomePod is finally making it to Apple Store shelves. The Siri smart speaker promises voice-controlled access to your streaming music along with the ability to answer questions and control your smart home. However, there are some things to bear in mind before you flex your credit card.
Apple took a little extra time to refine what HomePod offers, and we have high hopes for the connected speaker's audio performance. Squeezing a high-excursion 20mm woofer and seven tweeter array into a relatively compact housing isn't easy, and nor is doing automatic room calibration. From what we've already heard – albeit in a relatively limited setting – HomePod sounds impressive.
Out of the box, though, there'll be some features missing which rivals are already offering. The biggest issue is likely to be the absence of either multi-room audio or stereo support. Unlike Sonos, to use one of the better-known examples, you won't be able to link multiple HomePod speakers together and play the same track through all of them at once.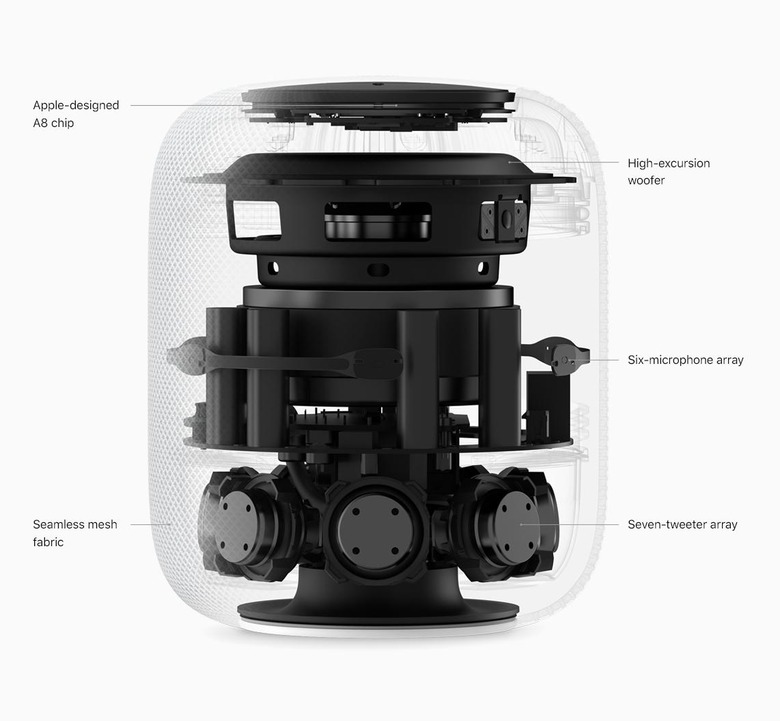 To be clear, you'll be able to have multiple HomePods set up on the same network. Each, though, will be treated individually rather than supporting grouping, as Sonos has long offered and as Amazon and Google added to their Echo and Home smart speakers more recently. Apple says that'll be coming in a software update later in 2018. When AirPlay 2 arrives, also expected sometime in 2018, you'll be able to control other compatible speakers in multiple rooms.
It'll also be adding stereo support retroactively, too. Then, if you have two HomePod speakers set up in the same room, you'll be able to link them as a stereo pair – one unit delivering the left audio channel, the other the right channel – as you can do with Sonos' connected speakers.
The other big absence is voice calling. Google Home and Amazon Echo both support making speakerphone calls through each smart speaker, even recognizing who is asking to place the call and automatically searching their contacts for the right person. That's not something Apple will apparently be offering.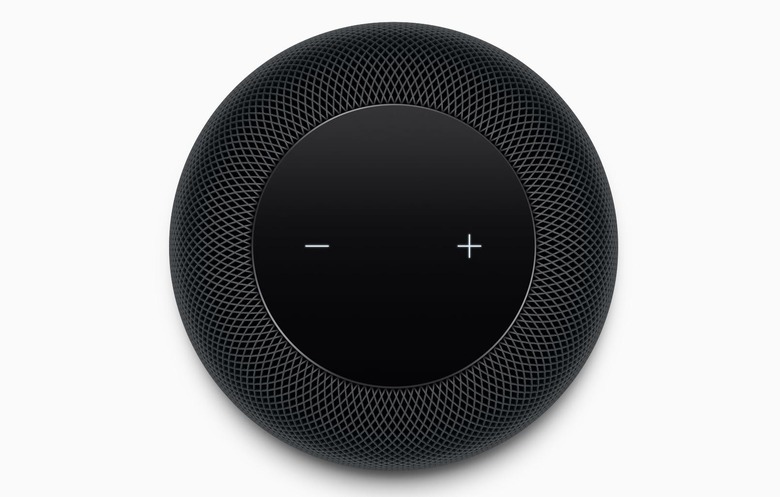 Instead, it'll be using HomePod as a speakerphone for your iPhone. Start or receive a call on Apple's smartphone, and you'll be able to hand it off to the HomePod, just as you can currently do with AirPods or a Bluetooth-connected car audio system. On the plus side, you will be able to send messages using voice via HomePod, and Siri will read them out to you through the smart speaker when they're incoming.
Apple is, effectively, arriving late to not one but two markets: it's lagging both Sonos in the multi-room speaker segment, along with Amazon and Google in the smart speaker category. Counting out Apple is seldom a wise idea, though the HomePod will likely take a few firmware updates before it's the entirely compelling alternative to rivals like the Sonos One or Google Home Max. We'll know that for sure when HomePod arrives on February 9.