HomePod review round-up: Apple's smart speaker judged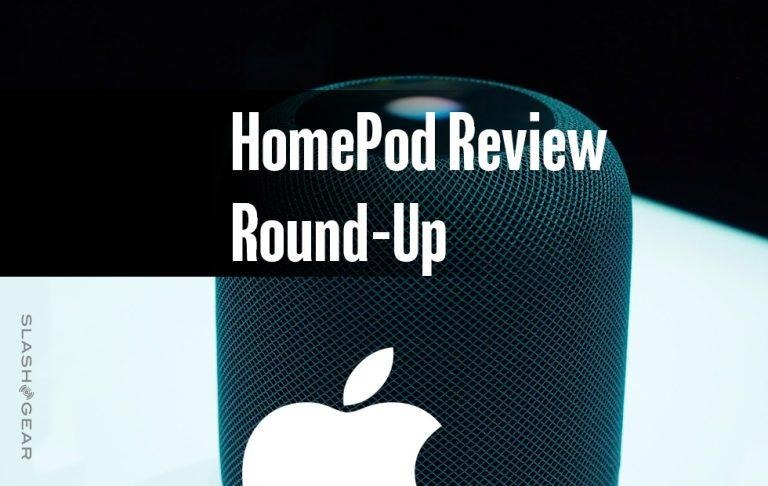 It's fair to say that Apple's HomePod has been one of the company's more controversial products in recent years, and the first batch of HomePod reviews aren't likely to settle those arguments. The smart speaker is set to ship this Friday, February 9, giving Apple Music fans and Siri skeptics alike the opportunity to see how well both play together. So, what can they expect?
The outcome is, as you probably could've predicted, very mixed. The general theme goes something like this: HomePod sounds good – astonishingly great, in fact, some reviewers claim. However while Apple has knocked it out the park on the "speaker" side, the "smart" side still has plenty of work to do.
Apple is using seven speakers, each of which can be assigned different parts of the music as HomePod analyzes it in real-time, and then relies on beam-forming to direct the output from those individual speakers to different parts of the room. That's after it speedily audio-maps the room in about ten seconds when you first start playing music. "I'm not sure there's anything out there that sounds better for the price, or even several times the price," The Verge writes.
The microphones aren't just useful for mapping the space HomePod is installed in. "As a smart speaker, it offers best-in-class voice recognition," TechCrunch says, "vastly outstripping the ability of other smart speakers to hear you trying to trigger a command at a distance or while music is playing." Unexpectedly, as CNET points out, there's no dedicated button to mute Siri's otherwise always-on listening, unlike the control you'd find on an Amazon Echo or Google Home.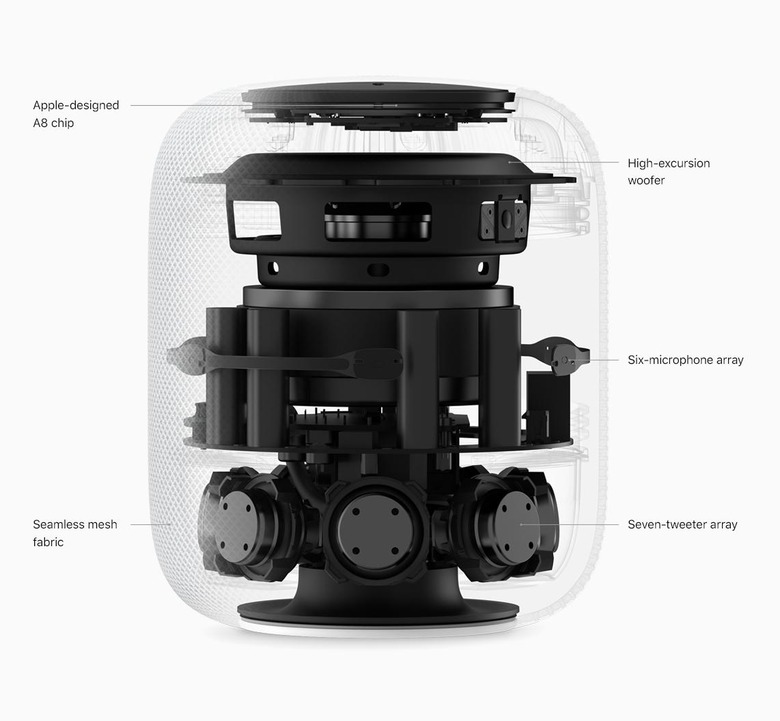 The biggest issue is where you'll get your music from. HomePod is designed for tight integration with Apple's music service, particularly its Apple Music subscription streaming system – though, as USA Today highlights, if you don't mind paying $24.99 a year for iTunes Match you can get access to your ripped CDs living in the cloud – and little else. If you want Spotify playback, or Pandora, or any other audio source, you'll need to stream it from your iPhone via AirPlay.
Indeed, as Buzzfeed points out, HomePod is pretty much a no-go unless you're well immersed in Apple's ecosystem. "If you don't have an Apple Music subscription, an extensive iTunes library, or an iPhone, you shouldn't get the HomePod," their review warns. You can't use it as a basic Bluetooth speaker, or indeed even pair it to an Android phone, and if you want to make calls you have to initiate them or answer them on your iPhone and then route the audio through Apple's speaker.
One neat addition is the ability to use HomePod as a speaker for Apple TV. Unlike a Sonos PLAYBAR, which requires a physical cable from your TV in order to do that, HomePod does it over AirPlay, iMore's review flags. All reviews highlight the fact that stereo pairing and multi-room playback won't be enabled until an update later in the year.
Unfortunately, on the "smart" side most reviewers are also unanimous: Apple has a long way to go to catch up to Amazon's Alexa and the Google Assistant. HomeKit automation isn't as comprehensive as some rival platforms, and Siri can't answer the same breadth of questions as its rivals. More frustrating, some of the more basic features, like being able to differentiate between who is talking to Siri and control access to things like text messages and playlists, isn't supported. That's despite Siri on the iPhone having been able to do that, with just a little vocal training, for years now.
The result is a great sounding speaker but a questionable smart one. As the WSJ highlights, too, there's no shortage of competition, either. "The Sonos One now comes with Alexa, and Google Assistant is expected to arrive this year," its review highlights. "It already plays Apple Music via the Sonos app. And Sonos is now offering two Ones for the price of a HomePod."
Has Apple done enough to fend off those rivals? Right now it's too soon to say. We'll have our own HomePod review very soon, however, and will be seeing how it compares to the best-of-breed smart speakers and streaming speakers you're likely to be cross-shopping it with.