HomePod coaster spawned by Apple's speaker ring saga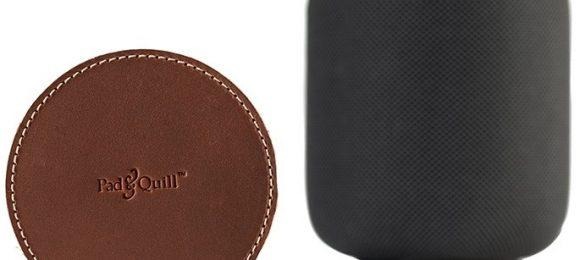 Welcome to the inevitable result of HomePod's odd furniture ring issue: coasters specially designed for Apple's speaker. After Apple conceded that yes, under certain circumstances and on some surfaces like oiled wood, the silicone base on which HomePod sits could leave white rings on your furniture, it was only a matter of time until some enterprising accessory company stepped in to save the day.
"It is not unusual for any speaker with a vibration-damping silicone base to leave mild marks when placed on some wooden surfaces," Apple pointed out in a hastily-updated support document for taking care of HomePod, suggesting that over time the rings would likely fade of their own accord. "If marks persist, clean the surface with the furniture manufacturer's recommended cleaning process. If you're concerned about this, we recommend placing your HomePod on a different surface."
What, though, if you had your heart set on giving HomePod pride of place on the antique armoire that has been in your family for generations? You could slap a lace doily under there, or even just leave the rubber-protecting plastic film on that Apple ships HomePod sporting. However, Pad & Quill has another option.
It has hastily developed its Leather HomePod Coaster, designed to slot between the troublesome butt of the speaker and your delicate surfaces. We say "hastily developed": what you're looking at is a circle of leather, with some stitching around the edge, a soft underside, and the company's logo embossed in the middle. Probably not too much hard work for a company which after all specializes in leather smartphone cases.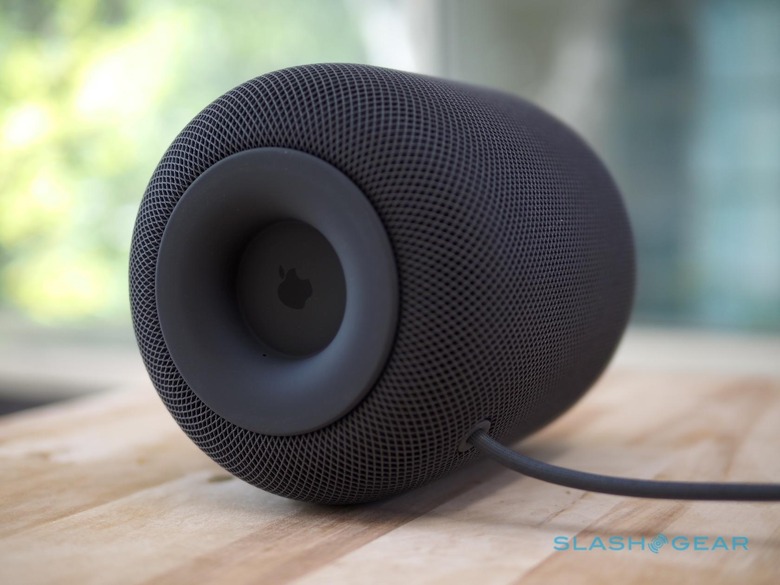 Still, as leather circles go, it's a fairly handsome one. Available in whiskey or chestnut colors, it's 4-inches across and uses American full-grain leather for the upper surface. The back is another piece of ultra-soft leather – complete with the signature of the person responsible for making it – and then there's marine-grade stitching around the edges to hold the whole thing together. Really, it's almost a shame to hide something so handsome underneath a streaming speaker.
Preorders are open now, with Pad & Quill asking $19.95 for the HomePod Coaster. It'll apparently ship in 3-5 days. All the same, if this isn't to your taste you probably won't have to wait long for a whole host of HomePod mats, coasters, and more, all promising to keep that pesky silicone foot off your sideboard. Meanwhile we'll keep twiddling our fingers for Apple to come up with a speaker mount kit, something conspicuous by its absence.