Homefront: The Revolution trailer, for those that love to destroy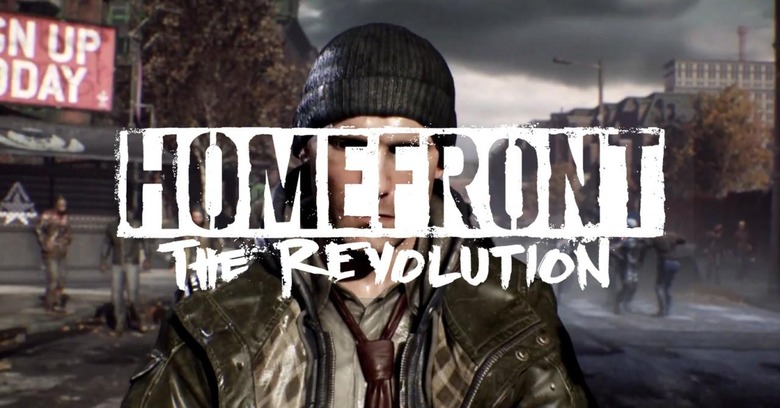 The next entry in the Homefront line of games is set to be delivered in "The Revolution", a game previewed today by Crytek UK. This game's first preview (announcement) trailer shows cenematics, but is indicative of what we'll be seeing for Xbox One, PlayStation 4, and PC in 2015. This game will almost certainly be detailed at length at E3 2014.
This game will be developed by Crytek's Nottingham studio and will work with the latest in CRYENGINE technology. This game will also feature the first collaboration between Crytek and the team at Deep Silver. You'll recognize the Deep Silver logo if you've ever played Saint's Row.
The following items will be active in this game in 2015 according to this first release:
Guerilla Warfare
Ambush, Infiltrate tactics
Hit-and-run tactics
Recruits
Homebrew Weapons
Sprawling, open city
Creation of Resistance Force
CRYENGINE technology for lifelike expressions, skin, clothing
This game will be coming to Xbox One, PlayStation 4, PC, Mac and Linux in 2015. Mention of Linux is also indicative of this game's release through Steam and to SteamOS eventually.