Holus promises Princess Leia holograms from your phone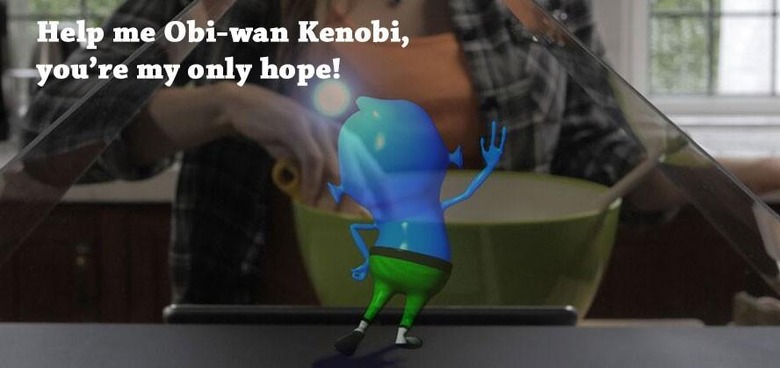 Holographic tabletop platform Holus connects to smartphones, tablets, and PCs to turn 2D content to 3D holograms. This machine uses projection in a pyramid-like structure inside a table-like box that allows you to display and interact with 3D content. Users are able to connect with the machine using full-sized HDMI and/or USB, and connections are supported through several types of smart devices. This is a crowdfunded project for now, but in the first 20 minutes of being on Kickstarter, it's both reached and surpassed it's goal by over 150%.
While we've yet to see this product in motion in the real world, the concept seems above-average compelling. If this company can truly bring this type of product to the public, they'll disrupt the ever-growing virtual reality, augmented reality, and mixed-reality headset market without a doubt.
Imagine getting the Microsoft Hololens experience without needing to wear a giant headset.
Below you'll see an interview with Howard Donaldson, President of DIGIBC. The important part of this video is the real-world interactions with the device you'll see, captured with real cameras – and at a tech convention as well.
Look like something realistic enough to fit into your daily life? Let us know what such a machine would do for you – or if this just isn't your particular bag.
Also remember this is a KickStarter, so it's still a ways out from production.