HoloLens Goes Up For Pre-Order In Six New Countries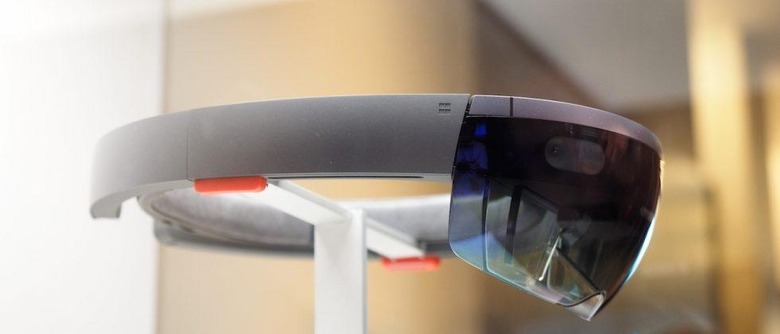 After being exclusive to the US and Canada for a little more than half a year, Microsoft has announced that its HoloLens headset is now available for pre-order in six new regions. Microsoft is opening up orders in France, Germany, the UK, Ireland, New Zealand, and Australia today, greatly expanding the reach of HoloLens in one fell swoop.
For those who need a little refresher, HoloLens launched in the US and Canada in March of this year after being officially unveiled back in January 2015. With HoloLens, Microsoft is offering a "mixed reality" platform that allows consumers to use apps within the real world. As cool as that is, that kind of functionality comes with a rather steep price, as the HoloLens will set you back at least $3,000.
That's a hefty price tag, but that's just the running price of the more basic development model. For $5,000, interested parties can jump to the HoloLens Commercial Suite, which offers a variety of enterprise-centric features and support options for companies looking to develop for HoloLens on a larger scale.
In its announcement of this expanded HoloLens availability, Microsoft says that there are now more than 80 apps for the headset available through the Windows Store, and with six new countries being added to the list of supported regions today, we'll likely see that number surge shortly. Those who pre-order a HoloLens won't have long to wait before it arrives, as Microsoft says that the headset will begin shipping to these new regions in late November.