HoloLens 2 teaser leaves a lot to the imagination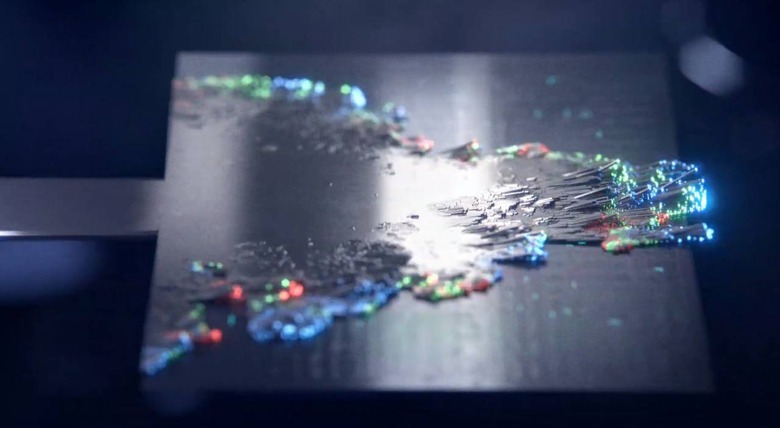 It may not have a foldable smartphone to reveal, but Microsoft will nonetheless be at MWC 2019 with some new technology to show off. The company today teased its announcement, and though the teaser it published was vague, it seems to have something to do with HoloLens. Does that mean we'll see the rumored HoloLens 2 announced in Barcelona later this month?
It certainly isn't out of the question, especially with rumors from last year claiming that Microsoft will have the headset ready in Q1 2019. Regarding the teaser Microsoft published today, we mean it when we say it's vague – though it's a very pretty trailer that shows off some sort of CPU and a glimpse at a braided cable, it gives no details about what kind of device those components belong to.
So, what makes us think that this video is teasing a HoloLens announcement? For starters, it was published to YouTube not by Microsoft, but by Alex Kipman, who serves as technical fellow of mixed reality and AI at the company and helped create HoloLens. If that wasn't enough evidence, it's worth pointing out that the Microsoft HoloLens Twitter account shared the video as well, so this certainly seems to be related to Microsoft's mixed reality headset.
Last we heard, Microsoft had chosen to drop Intel CPUs for HoloLens 2, opting instead for Qualcomm's Snapdragon 850 platform. Not only could that give HoloLens 2 better power efficiency, but it may also grant the headset 4G LTE capabilities.
Obviously, everything we've heard about HoloLens 2 so far isn't official, but we might not have much longer to wait until Microsoft tells us what's true and what isn't. At the end of today's teaser, Microsoft confirms that its event will happen on February 24, 2019, one day before MWC begins. That means we could have official confirmation of HoloLens 2 in less than two weeks, unless of course Microsoft has decided to finally get that long-rumored foldable Surface device off the ground.