HoloLens 2 tipped for Q1 2019: Cheaper, Lighter, and broader AR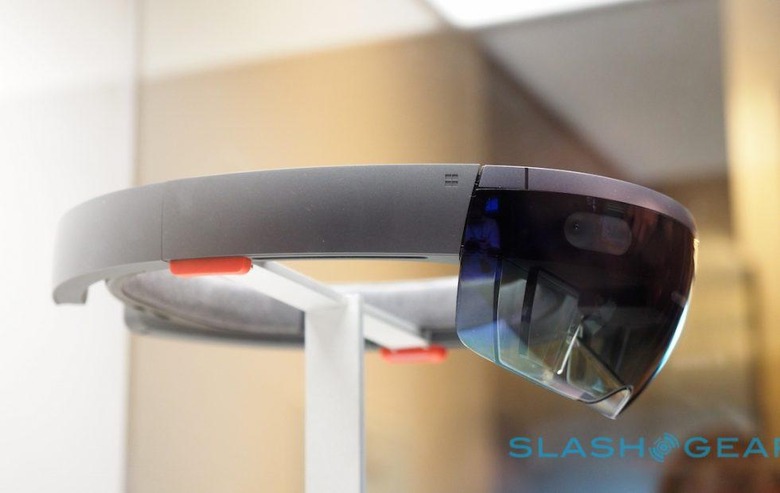 The new HoloLens is on track for a Q1 2019 release, new leaks have suggested, as Microsoft prepares to skip a generation with its augmented reality headset. The company has been dropping hints about what we can expect from "HoloLens 2" for some months now, as it tries to avoid the mistakes it made in smartphones in the coming age of AR and VR.
It's fair to say that Microsoft's smartphone efforts were generally in vain, but with AR/VR generally seen as the next big segment facing mobile growth, it has a chance to right some old wrongs. The first-generation HoloLens was Microsoft's initial stab at that, a standalone Windows 10 computer, worn on the head, and paired with transparent displays. Microsoft has brought it out at pretty much every event and developer conference since putting the first HoloLens on sale, pitching its vision of collaborative augmented reality, gaming, and learning.
Still, the initial HoloLens – targeted more at developers of AR experiences than a consumer audience – is expensive. It's also fairly compromised in terms of hardware: the need for a reasonably potent processor meant that battery life is on the short side. Plus, the headset itself is hardly sleek and discreet.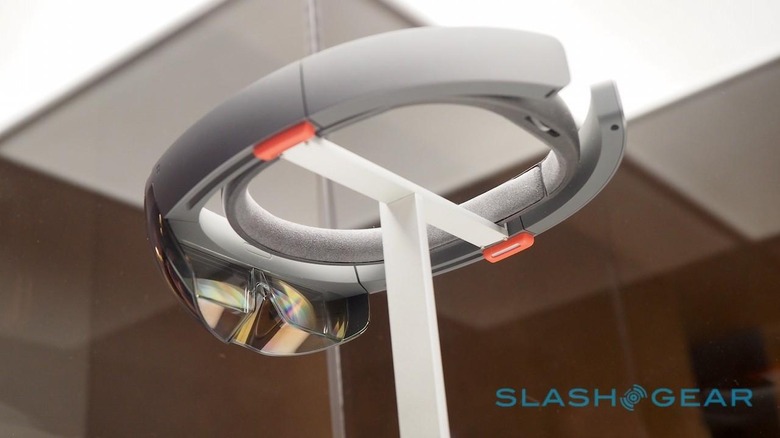 HoloLens 2, however, is expected to address much of that. Internally known as "Sydney," according to sources speaking to Thurrott, the wearable will be released in Q1 next year, if Microsoft's plans stick to schedule.
It's expected to be lighter and more comfortable to wear, along with featuring better holographic displays. One of the biggest criticisms the first-generation HoloLens has faced has been around the field of view of its screen technology. As they fall far short of covering the whole area visible through the visor, AR objects simply disappear from view when you're not looking straight at them.
Although it'll be the second HoloLens to go on sale, the hardware is in fact believed to be Microsoft's third version. HoloLens V2 was apparently abandoned mid-development, with Microsoft's team getting more ambitious in the face of rival AR projects from Magic Leap, Google, Apple, Meta, and others. That's also meant fast-tracking some special components.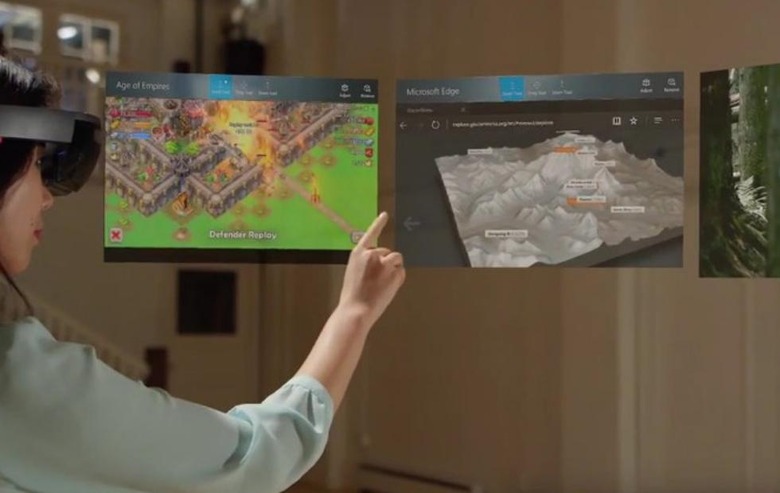 Whereas the original HoloLens used an off-the-shelf Intel processor, among other parts, the new HoloLens will be more reliant on custom chipsets. One is a special AI coprocessor – alongside the Holographic Processing Unit or HPU – which has been designed specifically by Microsoft for the wearable. It will be responsible for combining data from multiple sensors and other sources, and making neural network inferences and such.
One such sensor array, meanwhile, will be the new Project Kinect for Azure. That was announced at Build 2018 back in May, a fourth-generation version of the depth-sensing, room-mapping, motion-tracking camera that Microsoft used in the first HoloLens. It's expected to be cheaper and more power-efficient, too.
That will be important, because one of Microsoft's key goals with HoloLens 2, it's suggested, is dramatically cutting the price. Exactly how much the new augmented reality headset will cost is unclear at this stage.