Holograms To Preserve Holocaust Survivor Stories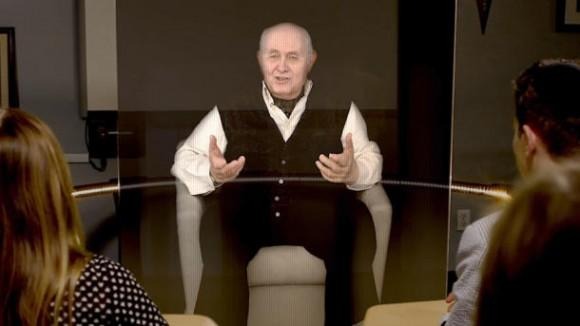 The Holocaust is one of the most well-known events in history, and while there are still a handful of survivors out there, that number is quickly dipping. So, in order to preserve stories from survivors of the Holocaust, USC's Institute for Creative Technologies and the USC Shoah Foundation Institute have begun working on full-body interactive holograms that feature the survivors themselves.
The man featured in the image above and in the video down below is 80-year-old Pinchas Gutter, who spent his childhood in a Naxi concentration camp in Poland, and was about to turn 14 years old when World War II ended in 1945. Gutter was interviewed and recorded in 3D inside a 26-foot-wide dome lit by 6,000 LEDs with a green screen backdrop.
The recordings from the interview were then converted into a hologram that is meant to be shown in museums and other exhibits. The team behind the project are definitely on a time crunch, and are trying to get as many Holocaust survivors interviewed and recorded before most of them pass away. It's an undertaking that involves a lot of fast acting.
Of course, holograms aren't anything new. Last year, the late Tupac Shakur was turned into a hologram and performed live at the Coachella music festival back in April. However, the team putting together the Holocaust holograms say that the process is a bit different. Whereas holographic Tupac used stacked 2D images projected onto a nearly-invisible screen, holographic Gutter are projected onto open space to make it look more accurate.
[via CNET]