Tupac performs from the grave live at Coachella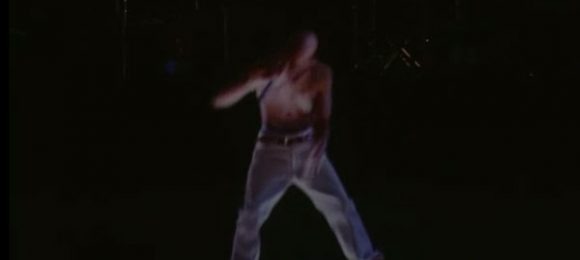 The things we can do with technology today never cease to impress. It's become normal in movies for computer-animated actors to be bought back from the dead or projected as younger versions of themselves along the lines of the younger Jeff Bridges in the new Tron film. Computer animation is a long way from projecting a deceased rap star on stage.
That's exactly what happened recently when Snoop Dogg projected a holographic Tupac on stage at Coachella. There are two videos below of the Tupac hologram. The embedded video in the bottom is clean and suitable for work, but the video quality isn't that great. The second video linked to here, it is absolutely NSFW so be warned of lots of F bombs and other offensive words.
However, you can see how realistic the hologram was thanks to the much higher video quality. This is so cool; apparently, the Tupac hologram joined Snoop Dogg seamlessly for performances of "Come With Me," "Hail Mary" and "Gangsta Party."
[via Google+]