Hobbit "Five Armies" Extended Edition release dated with R-rating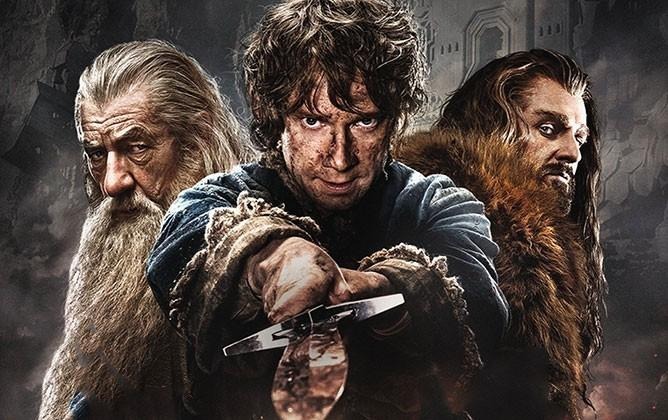 The final installment of the "Extended Editions" of The Hobbit trilogy has been revealed this week. The Battle of the Five Armies will include 20 minutes of additional footage for the film itself, then will also include more than 9 hours of special features. This movie will also be rated R – this is different from the theatrical cut of the film which is rated PG-13. This new rating has been pushed to the film by the MPAA for "some violence." As if there weren't violence in the film in the first place.
This film will be released in Blu-ray/Digital HD combo packs in both 2D and 3D starting on November 17th, 2015. This will – very obviously – be just in time for the holidays and ready to roll for surround-sound systems of all sorts with DTS-HD Master Audio 7.1 surround. This "Extended Cut", as it's also called, will come presented in 1080p.
Director/producer/writer Peter Jackson and co-producer/writer Philippa Boyens will be providing commentary for the full film, while the Appendices will complete The Hobbit collection besides.
Inside this release is "The Appendices Parts XI and XII", which showcase a chronological history of the filming of The Battle of the Five Armies. According to Warner Home Video, this presentation sets about "documenting the work done on set chronologically through the three shooting blocks and in the world of its digital effects."
According to Blu-ray.com, this release will also include "New Zealand: Home of Middle-earth – Part 3". Above you'll see the full-sized version of this combo pack's cover. We'll be crossing out fingers for a more classical book-style release like the Lord of the Rings Extended Cut trilogy in the near future.