Hivision PWS700A $100 Android Netbook Gets Video Review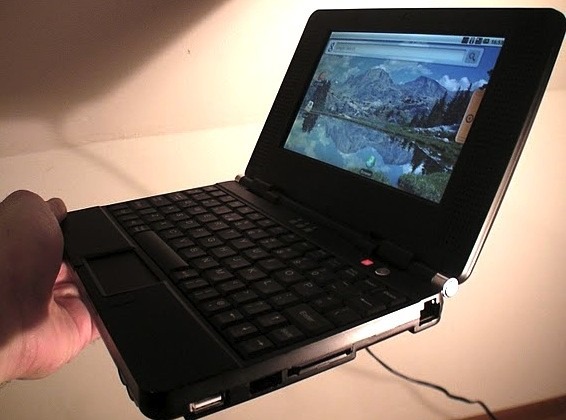 Android was tipped as the open-source OS that could finally deliver true budget netbook-style devices – we're talking around the $100 mark, not the $200-plus – and Hivision had just the thing at CES 2010 earlier this month.  Over at ARM Devices, Charbax has been reviewing the Hivision PWS700CA, a 7-inch netbook based on a 600MHz ARM926 processor that could feasibly come in under $100 to consumers.
Video review after the cut
Despite the low-power Rockchip RK2808 processor, the PWS700CA is still 720p-capable; it also has WiFi, ethernet, audio in/out, USB 2.0 and 128MB of RAM, and weighs just 650g.  You probably wouldn't want to do everyday tasks on the WVGA display, but for use out-and-about there's plenty of appeal.
As for that ultra-bargain price, Charbax is going from past wholesale figures and doing some reasonable-sounding extrapolation.  Over a year ago, Hivision was selling similar netbooks to distributors at $98 apiece (bought in bulk, obviously); if a sufficiently large order was placed, and with the impact of falling prices since then, a sub-$100 sales price isn't unfeasible.