Hitbox to livestream games at 4K res, 60fps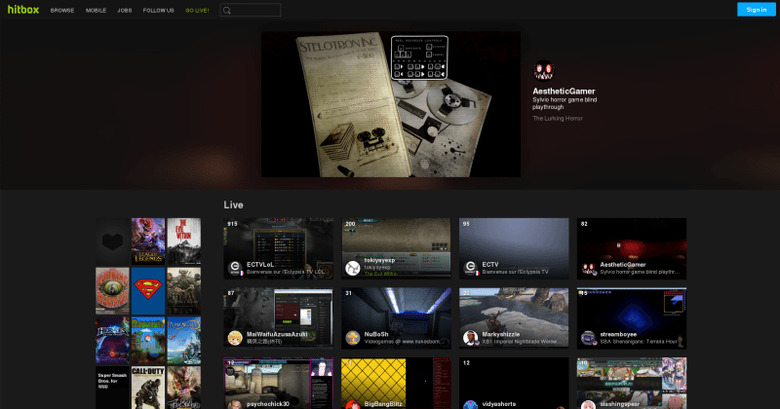 Amazon and Twitch will probably start to feel the heat real soon. In addition to Google's YouTube encroaching on its turf with YouTube Gaming later in summer, it might feel a bit of peer pressure from a smaller rival. Hitbox, a startup that has been in business for quite some time now, has revealed a rather ambitious undertaking. It will soon allow and support streaming live using 4K resolution and 60 frames per second, more than either YouTube or Twitch allows, at least at the moment.
That's four times Full HD 1080p and twice 2K resolutions, moving at a smooth 60 frames per second? Sounds overkill for a livestream of a game? Perhaps. But today's gamers are a demanding bunch when it comes to visual fidelity, and this new feature could earn HItbox a few rounds of interest from the industry. At least until the other two big players catch up.
Technically, Twitch does support 4K 60fps streaming, but its restrictions on bandwidth usage, limited to less that 3,500 Kbps, means that 4K is out of the question, which would easily consume something in the area of 9,000 Kbps. YouTube can also stream at 4K 60 fps, but its livestreaming features leave much to be desired. That can very well change once YouTube Gaming gets underway.
Still, the question of the practicality of 4K 60fps streaming lingers in the mind. Hitbox isn't exactly saying that there's a strong demand for it, but all the pieces are in place anyway. 4K TVs, high speed Internet, and gaming rigs that can churn out that much resolution and quality are all ready. Someone perhaps just needs to flick the switch. And if livestreaming games becomes the sub-culture that YouTube and Twitch are positioning it to become, then Hitbox will definitely have an audience waiting.
VIA: VentureBeat