Hitachi introduced Biometric Finger Vein Reader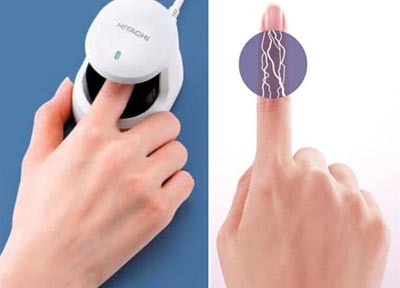 Fingerprint readers are pretty common these days with laptops, however Hitachi went a little further and developed Biometric finger vein reader. That's right! It reads veins in your finger and uses it as identifications.
Hitachi is planning to implement this technology on card-less credit payment system for business such as convenient stores and vending machines, however this technology can also be use on personal computing.
Hitachi Announces Biometric Finger Vein Reader [via mobilemag]