Hirai details "One Sony" restructure plans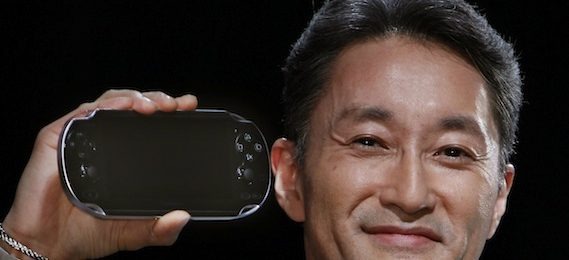 Changes afoot at Sony, as freshly-installed CEO and President Kaz Hirai announces a significant "One Sony" restructuring that, the outspoke exec hopes, will bring the Japanese firm back into profitability. Sony is set to focus on "three core pillars" - digital imaging, gaming and mobile – and are intended to drive revitalization and growth across Sony's core electronics businesses" the company says, hoping to "deliver compelling user experiences through convergence of the unique assets in place throughout the Sony Group."
Hirai will lead a juggled executive team, with Corporate Executive Officers Masaru Kato, EVP and CFO, and Tadashi Saito, EVP and CSO (Chief Strategy Officer) looking after overall financial management, corporate and business strategies. Shoji Nemoto, Corporate Executive Officer and EVP, will oversee technology strategy, while Kunimasa Suzuki, Corporate Executive Officer and EVP, will oversee product strategy.
However, there'll also be a renewed focus on research & development, as Sony attempts to discover the Next Big Thing in consumer electronics. Shoki Nemoto will have overall responsibility to "create new businesses and enhance the R&D operations that are the foundations for Sony's next generation of technological innovation" the company says, and will "implement a process of stringent selection and focus in the area of R&D, to enable the Company to optimize resource allocation."
Meanwhile, the Hirai-led push for a harmonized Sony UI across gaming and home entertainment platforms will continue, with Kunimasa Suzuki, Officer in charge of the User Experience ("UX") & Product Strategy and Creative Platform, will "assume responsibility for planning and design in relation to all consumer related products and services, with the aim of strengthening horizontal integration and enhancing the user experience across Sony's entire product and network service lineup." Suzuki will also be responsible for smartphones, tablets and PCs.
There's a full breakdown of the executive shuffling here [pdf link], and the new roles will take effect as of April 1 2012.