Highway Teammate is Toyota's entry into the smart car race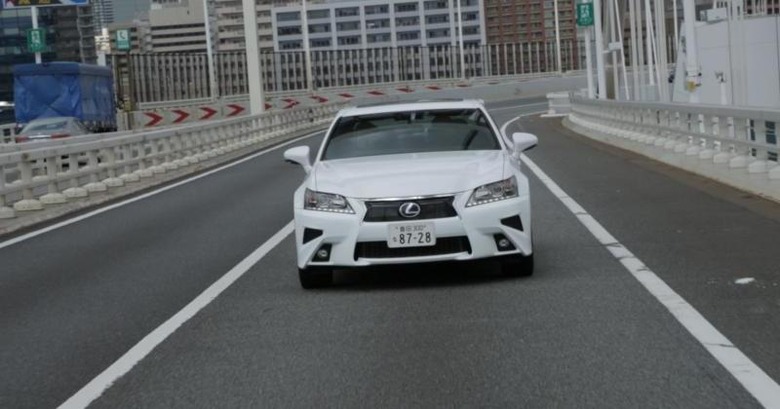 Anyone and everyone has their own take on the car of the future, whether that future means fully automated self-driving vehicles or simply AI-assisted ones. So it shouldn't be surprising to hear Toyota announcing the test car that will drive its technology to the land of tomorrow. Dubbed the Highway Teammate, the test car will be the model on which Toyota's AI-driven cars will be based on, which the car maker hopes to take place by 2020. But Toyota isn't just trying to sell you a smart car. It's trying to sell you a new friend.
The Toyota Highway Teammate test car is based on a modified Lexus GS (coincidentally, some of Google's own fully automated prototype cars are also based on a Lexus). It is equipped, as you might expect, with all the bells and whistles when it comes to sensors to help it "see" its surroundings, including other vehicles, obstacles, and lanes. Drivers can activate the automated driving feature upon leaving the toll gate and entering the highway on-ramp. The car can then take the wheel all the way up to the off ramp, where the hman driver takes control again.
It is pretty much the standard fare for a smart car, which is why Toyota is trying to differentiate itself by making a different spiel. Instead of an impersonal artificial intelligence, Toyota is trying to spin its smart car concept into a more personal "friend", one that is ready to take the wheel for you so that you can kick back and relax or enjoy some time with other passengers. Toyota calls this the Mobility Teammate Concept.
At least that's the theory. In practice, this idea relies on three technologies to make such a convenience happen. Driving Intelligence is what people immediately associate with self-driving cars. Connected Intelligence refers to technologies that allow cars to communicate with one another as well as traffic infrastructures and systems. And finally, Interactive Intelligence is involved in the relationship between man and machine, reporting on driver status and well-being, as well as coordinating the transfer of control between human and AI drivers.
Toyota has already begun testing the Highway Teammate car on the highways of the Shuto Expressway, with tests involving merging into lanes, changing lanes, and even overtaking. It plans to have products based on the test car by 2020.
SOURCE: Toyota