High-Tech Home Up For Grabs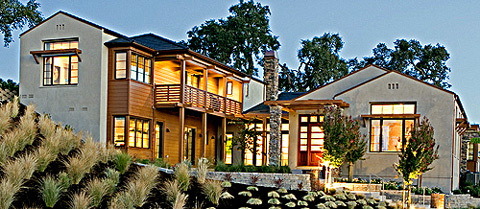 It's a situation we've all been in. Contract running out on the current place we're renting, $5.5m burning an inconvenient and quite uncomfortable hole in our pocket, taste for the high-tech lifestyle... what're you going to do? The answer, should you ask Sunset magazine, is buy their latest Idea House – once it's finished as a working exhibit, of course.
Sunset has been building showcase houses since 1998, each of the 14 so far focusing on a different theme like sustainability, zero-energy and universal design. This year the topic is House of Innovation, and to the delight of SlashGear's tech-loving readers it's packed with overt and covert technology. Commercially available products like the media-streaming Slingbox and Crestron-controlled multi room music server nestle up next to a "Tech Loft" containing coming-soon gadgets as the Protopulsion Dimension 3-D printer, which can create plastic models from three-dimensional designs, and Microsoft's home-computing concept.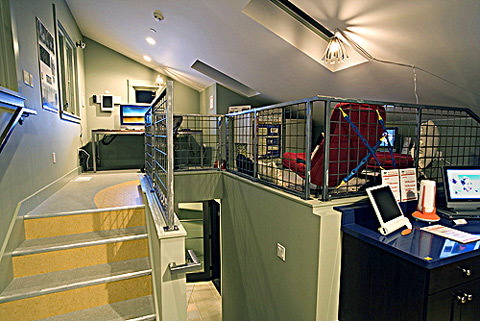 Even the basic building materials of the house itself are bang up to date. Hardwood floors are built in a factory and shipped, as pre-finished planks, to be snapped together without the need for glue or nails. Walls are delivered already coloured, saving on paints. The home generator uses 95% efficient natural gas and rooftop solar panels to supply the electricity needed to power all the gizmos, and should you need to drive to buy some more you can use the Honda Civic GX – a natural gas burning car which is refuelled by the house's own FuelMaker Phill Home Refueling Station.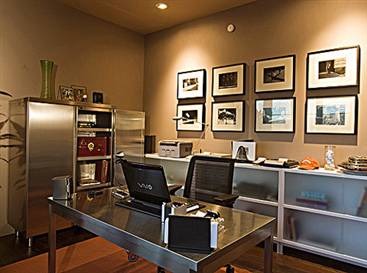 The House of Innovation is open for tours until November 12th, after which it'll be available to buy for $5.5m.
For Sale: Sunset's House of Innovation [BusinessWeek Online]