High Galaxy Note 7 Demand Leads To Delays In Some Regions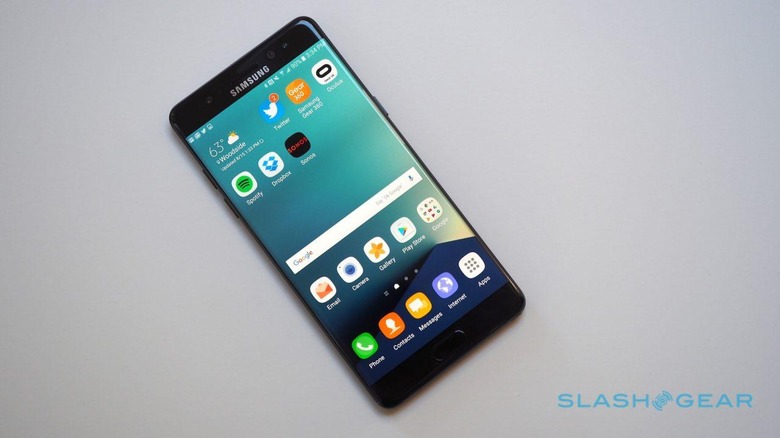 Expectations for Galaxy Note 7 sales were high, and it would appear that the phone has managed to exceed them. According to Samsung, the number of pre-orders has been so overwhelming that the company is now forced to delay the phone in some regions where it has yet to launch. That's definitely a problem, but as far as problems go, this is one of the better ones to have.
"As pre-order results for the Galaxy Note 7 have far exceeded our estimates, its release date in some markets has been adjusted," Samsung told Reuters earlier today, adding that it's working on getting these issues sorted out as quickly as possible. That was all the company had to say on the matter, notably failing to point out just where the phone would miss its scheduled launch date.
The good news here is that the delay doesn't appear to have anything to do with production issues, merely the pace of production. Instead of having problems with difficult components like the curved glass display or the iris scanner, Samsung's problem is just that its manufacturing plants can't keep up. While that's encouraging news for those who want the phone to sell well, Samsung needs to fix these problems quickly, otherwise it runs the risk of missing out sales as impatient consumers who need a new phone ultimately pick something else.
It would appear that the Galaxy Note 7 is worthy of such demand, as reviews overall have been pretty positive. Estimates say that Samsung could sell as many as 18 million Note 7 handsets by the end of the year, making it one of the best selling smartphones the company has ever released. To find out more about Samsung's latest flagship, be sure to check out our Galaxy Note 7 review.
SOURCE: Reuters