HiFiMAN HM-801 "audiophiles' PMP" up for pre-order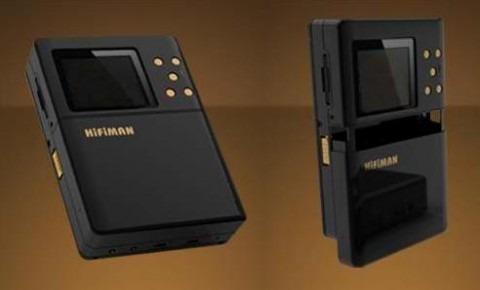 HiFiMAN are preparing to launch their audiophile-friendly HM-801 PMP next month, with high-spec DAC and a modular amplifier design that allows owners to switch around their choice of amps.  The HM-801 is based on the well-respected Burr-Brown PCM1704 DAC, together with the OPA627 op-amp, and uses SDHC cards for up to 128GB of storage.
The whole thing measures 114 x 78 x 25.5 mm and looks a little like a Tricorder from Star Trek TOS.  As well as music from SDHC card, you can also plug in a coaxial feed from your CD player; meanwhile outputs include both headphone and line-out.  Battery life is 6-8hrs, and file format support is as follows:
APE Fast/Normal/High Mode
AAC 16K-320Kbps
FLAC/WMA lossless VBR 44.1kHz (will support 24bit 96KHz via software upgrade in the future)
WMA 8-355kbps
OGG Quality 0 – Quality 10
WAV PCM, MS-ADPCM, IMA-ADPCM
MP3 (VBR) 8-320Kbps
Pre-orders are currently being taken for the HiFiMAN HM-801, which is priced at a not-inconsiderable $600 for members of the Head-Fi forum.  Estimated retail price come the June 2009 launch is in excess of $700.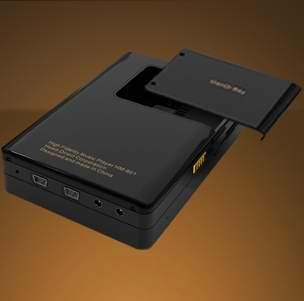 [via Generation MP3]