HGST 6TB Ultrastar He HDD is filled with helium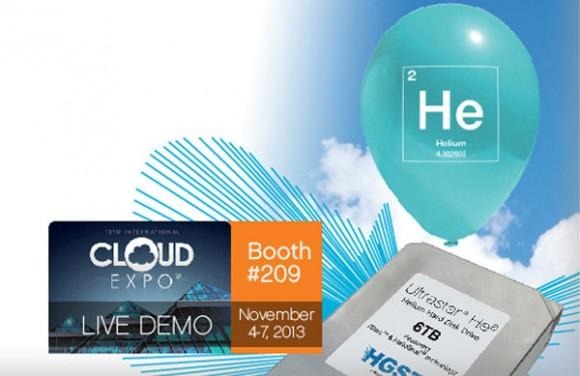 HGST is a hard drive manufacturer that makes storage products for enterprise use and to fit inside desktop computers and more. The company has announced that it is now shipping a new and very unique hard drive aimed at use in data centers around the world. The new hard drive has 6 TB of capacity and is called the Ultrastar He.
HGST works with a number of companies in the technology industry that use huge amounts of storage to qualify the drive including HP, Netflix, and social media companies among others. HGST says that it's HelioSeal process makes the Ultrastar He the industry's first hermetically sealed helium filled HDD.
The hermetic sealing process makes the drives cost-effective to manufacture in high-volume. The reason the drive is filled with helium rather than being left unsealed allowing air inside is to reduce turbulence caused by spinning discs. HGST says that since helium has 1/7 the density of air, replacing the air inside the HDD with helium reduces turbulence, reduces power consumption, and reduces the overall temperature within the drive.
The drive is also the first in the industry using a seven-disc design and a 3.5" form factor. It's also the first driving the industry to offer 6 TB of capacity. The drive consumes 5.3 W at idle, weighs 640 g, and promises to run 4-5°C cooler than comparable standard drives. The drives are available now at an unannounced price.
SOURCE: HGST