Heroes of the Storm Alpha invites issued: gameplay streaming begins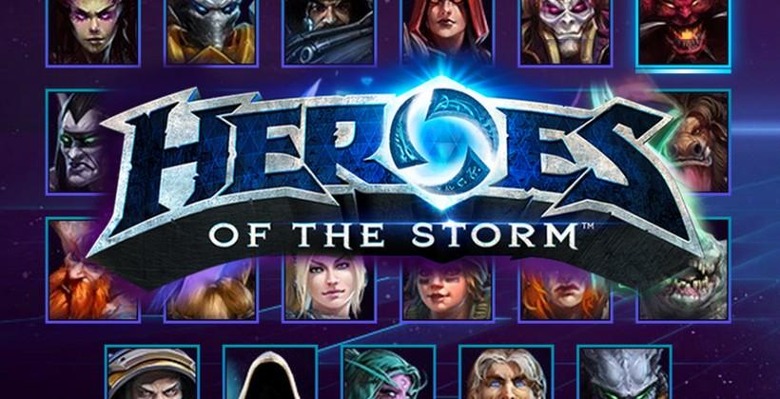 This week the folks behind Blizzard Entertainment's release of the next-generation Multiplayer Online Battle Arena game Heroes of the Storm have begun inviting players to the Alpha. This means that the game will be able to be played in a limited capacity, with only those with invites allowed to take part in the game until Beta mode begins. This game is being live streamed by a number of Alpha players through Twitch this afternoon as well.
Below you'll see a couple of the more active Twitch streams for Heroes of the Storm – we'll try to update them as often as possible while the Alpha rolls out and until we get our own access. Users being sent access to the game have gotten access via Email.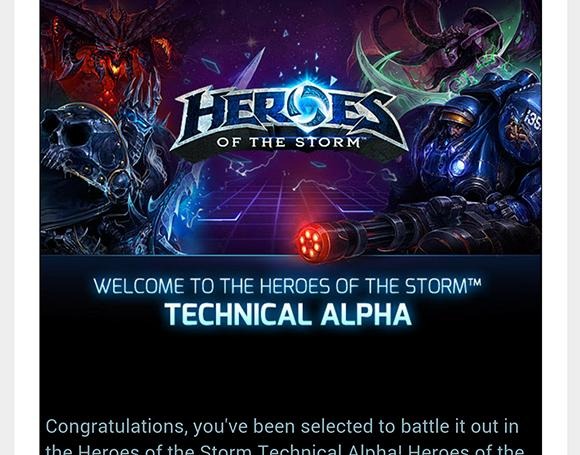 The image you see above is what several players have reported the "Technical Alpha" invite to look like. If you see scam emails that look similar, please let us know!
Above and below you're seeing live streams of Heroes of the Storm being played through the afternoon here on April 1st, 2014. This game has been released in Alpha mode today and will be in Alpha mode through the foreseeable future – all we're aware of is the possibility of a 2014 release. That release would be late in the year, of course, as the game's Beta has not yet been scheduled.
This game will be working with an all-star cast of characters from a number of Blizzard Entertainment titles. This includes characters from World of Warcraft, Diablo, HearthStone, and Starcraft. The story suggests that "warriors from Azeroth, Sanctuary, the Koprulu sector, and beyond" have been "sucked into the Nexus, a transdimentional storm." There they'll have to fight for glory, survival, "and just plain fun." Sound like a winning combination to you? Have a peek above and let us know if you'll be attempting to join the Beta through Blizzard's hub.
BONUS: Don't forget that Blizzard released two April Fools' Day jokes surrounding this game already. Above you'll see one: Pjamathur. The other can be found in our April Fools' Day round-up for 2014. This pixelated adventure goes by the name Blizzard Outcasts!
VIA: NeoGaf