Hero Vision AR kit puts you in Iron Man's head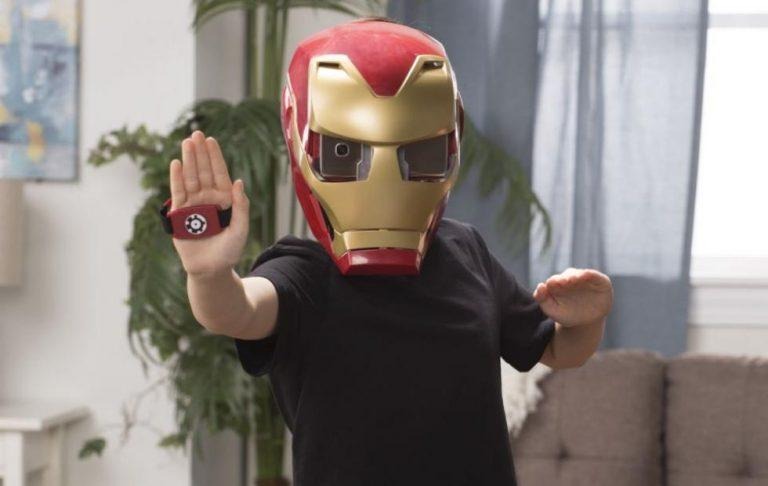 With Avengers: Infinity Wars fast approaching, Marvel and parent company Disney are putting the marketing machine in full gear. Which means we're going to see tons of merch trying to capitalize on the hype. Not all tie-in products, however, are created equal, but this one coming from Hasbro definitely takes the cake. Hero Vision has nothing to do with the synthetic android from the last Avengers flick. Instead, it's all about harnessing the powers of augmented reality to put you in Iron Man's shoes. Or his helmet rather.
The concept is simple enough. You download an app, available for iOS and Android, strap on markers to both your hands, put on the Iron Man helmet (presuming its one size fits all fits you), and let the adventure begin. Enemies, including the not-so-secret big baddie Thanos, will be popping up left and right, taunting or threatening you, while you try to blast them away, shield yourself, or grab the scattered Infinity Gems.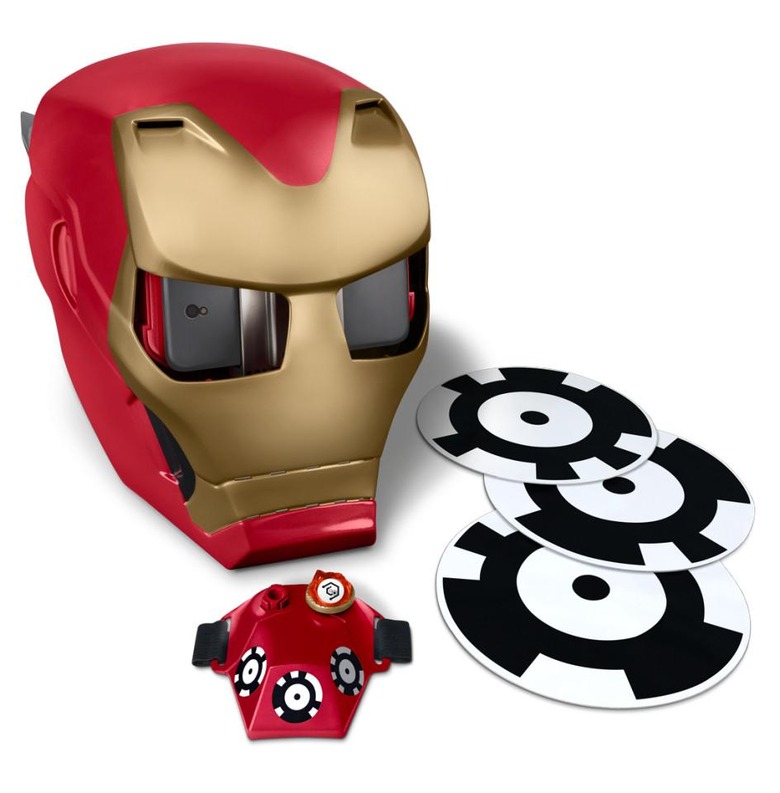 Of course, that's how it will play in our imaginations. In reality, this is pretty much your cookie cutter smartphone-powered AR experience. You have disc markers to scatter around your room or house for where you want the interactive AR models to pop up. There are similar markers on the hand straps, which allow the app to overlay AR gloves onto your real ones. And you have to slot in a smartphone inside that Iron Man helmet. No fancy built-in display on this one.
Those who have been following the AR tech scene might see something familiar with those markers. These look eerily similar to the marker design used by Zappar, an AR startup whose successful ZapBox crowdfunding was sadly overshadowed by Apple's launch of ARKit and later Google's ARCore. There is no confirmation yet, but Hasbro, Marvel, and Zappar may have worked together on this toy.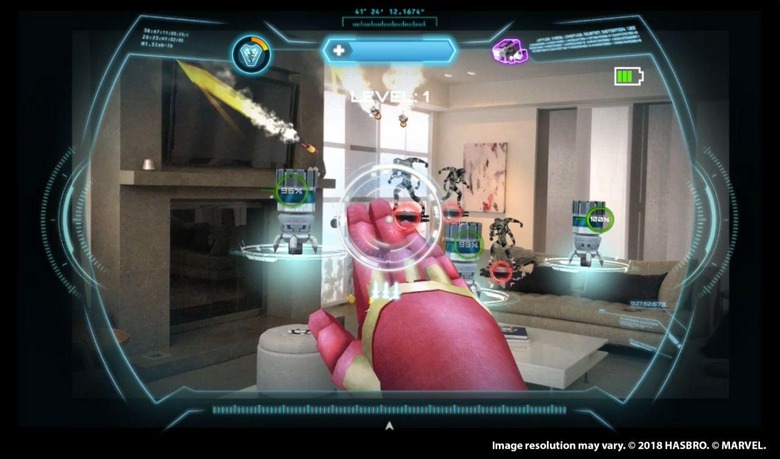 Marvel Avengers: Infinity War Hero Vision Iron Man AR Experience will retail for $49.99 and will be available this Spring, just before the film hits theaters in May (in the US). Given the size of the helmet, compatibility with phone sizes is likely to be a problem, so best check first before sinking your face into this one.
VIA: Yahoo News