Here's how you might buy Google Project Ara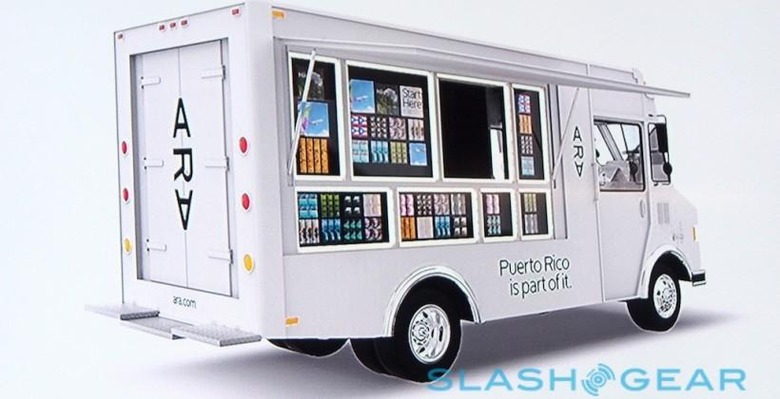 Google is taking Project Ara to Puerto Rico, and the ATAP team has been sharing some of its ideas for how to pitch a modular phone to a confused audience. While the web giant may have focused on online sales in the past, even at one point trying to bypass carriers altogether with the Nexus project, for Ara there's a recognition that some explaining is going to be necessary. The answer, it seems, is both a mobile configurator app and a fleet of trucks that Google can take around the island, along with some interesting packaging options that play up on the modularity.
According to Google's research, Puerto Rico shoppers particularly like going to malls: in fact, one million people visit a shopping mall every week. That preference for a face to face, in-store retail experience forced the ATAP team to think beyond just an extension of the Play Store.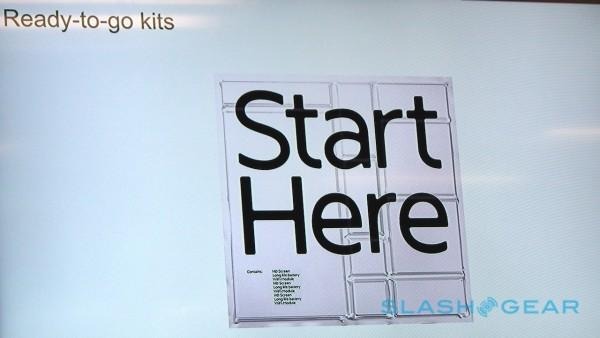 Instead, the current thinking – which may well change before the market pilot expected to kick off later this year – is to dispatch a number of mobile stores out to bring Ara to the people.
Each of those vans would be an experience center and store in its own right. According to ATAP retail chief Jessi Beavers, a few different ideas for the layout of that experience are being kicked around.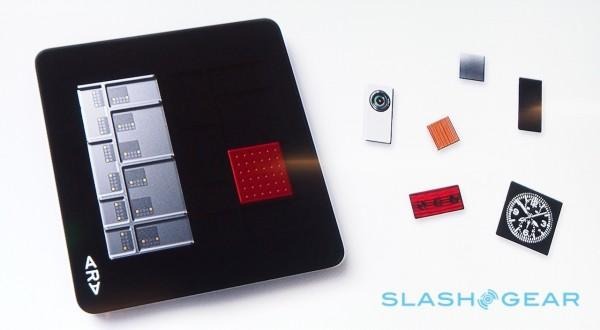 For instance, there could be a "bento box" that potential Ara buyers would take around the different displays, filling with their pick of components. Those who just want a solid place to start could pick from a range of pre-selected kits, with an endo backbone and various modules sealed into some sort of pouch or box.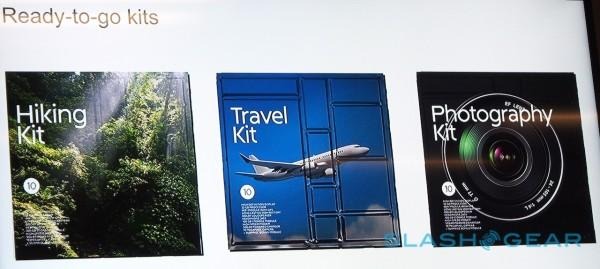 Even the packaging is still a work-in-progress. One idea picks up on the bento box concept, opening up to "celebrate choice and variety" according to Beavers, with the various components presented at the top and then the more mundane accessories like the charger and documentation hidden underneath.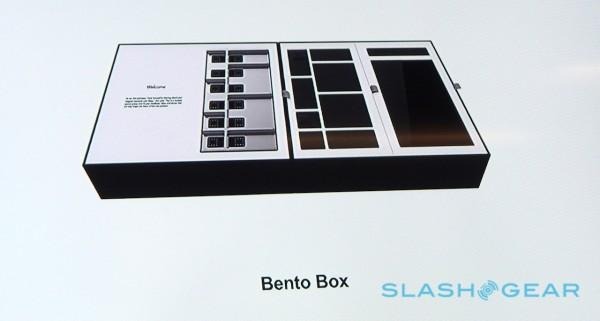 Other options include pouches, with three individual boxes – for endo, front modules, and rear modules – stacked, and with the modules separately wrapped. Beavers also showed a concertina box which would stretch open showing the components, and an alternative box which opens up and then has side sections that slide out.
As for the configurator app, that will show a virtual Ara device which can be navigated through with swipes and pinches, and into which different selections of modules and custom shells will be placed.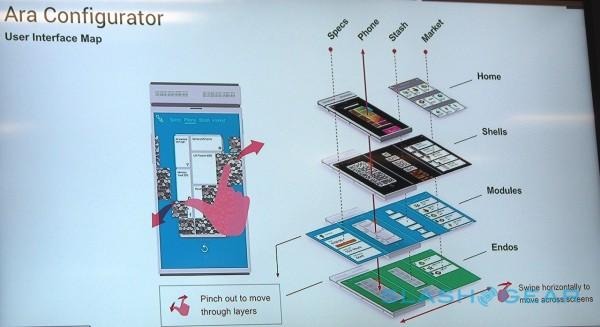 From that app, it would be possible to go through the entire retail process, to the point of purchasing the phone.
Google is also considering the possibility of tapping into social networks to generate initial kits. For instance, after being granted access to a Facebook profile, the configurator could check through a shopper's "likes" and then piece together a phone based on those.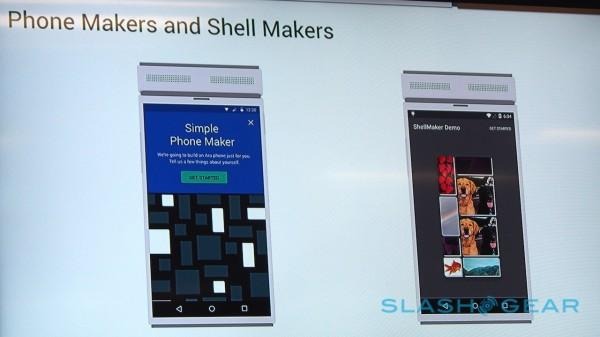 So, someone who has expressed a keen interest in photography could end up with a design that has a focus on higher-resolution cameras.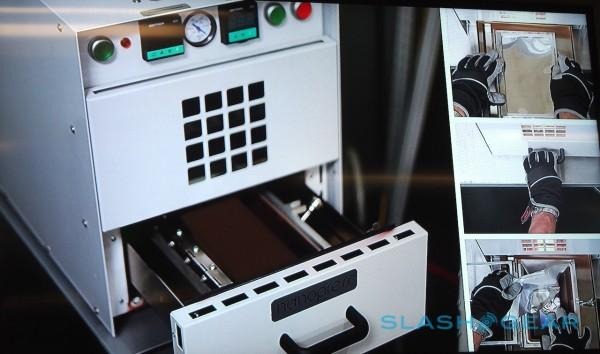 ATAP also aims to have a custom shell printing service either at, or nearby, each point of sale, so that shells could be produced on the same day. Over the next month, Google plans to engage with a few select digital artists to build a gallery of options for that.
Want to know more? Eight things you need to know about Project Ara