Here's a closer look at Nintendo Switch's home screen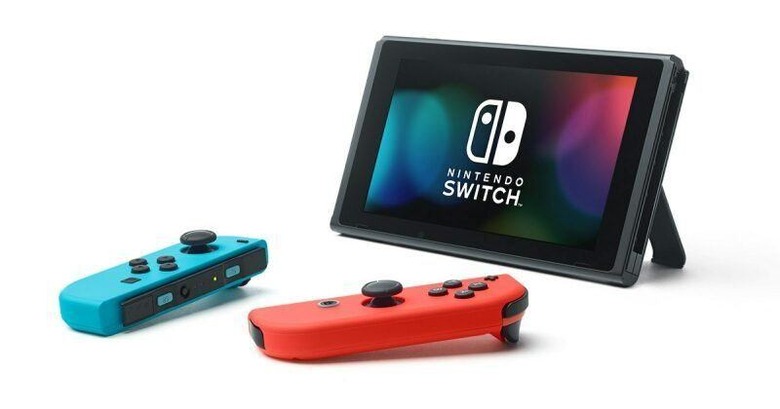 Late last week, Nintendo shared a number Switch internal specifications, and now it's back with a quick rundown of the console's home screen. We've seen glimpses of it here and there ever since the Switch was announced, but now Nintendo's UK site is explaining it in some depth. It seems to borrow some features from the 3DS home screen, so those who own Nintendo's current handheld shouldn't have any problems getting acclimated.
In the image Nintendo UK has posted to its website, we can see two games – 1-2-Switch and Mario Kart 8 Deluxe – featured on the home screen. As far as we know, the games shown here can be a combination of games that have been installed on the Switch's internal storage and any game that might currently be in the cartridge slot. Below those game panels are a number of menu options that players can use to access other features.
The website explains the first three icons we see. The leftmost icon takes players to the news section, which will feature news about the Switch in general and its games. This sounds a lot like the 3DS news feature, which alerts players to new updates, demos, and game availability. We can most likely expect something similar on the Switch.
The next icon will take players to the Nintendo eShop. It's here that you'll be able to buy new games and download demos. Nintendo says that the Switch eShop will also feature gameplay videos and commercials, so all in all, it sounds similar to the eShop implementation on the 3DS and Wii U.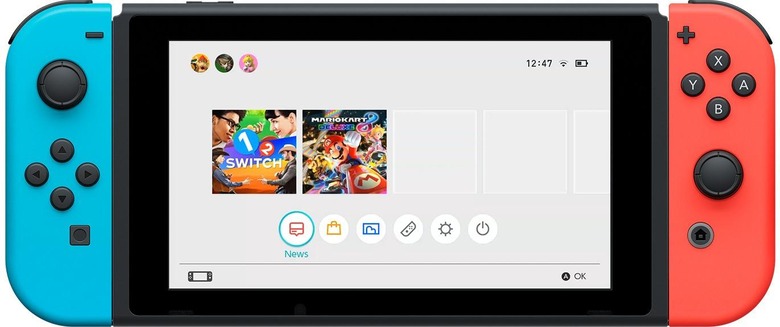 Finally, we come to the album icon, which will allow you to view your captured screenshots. Many games will allow you to capture screenshots using a button on the left Joy-Con, and from the album menu, you'll be able to share those images to your social networks, replacing a certain amount of Miiverse functionality from the Wii U. Nintendo says that a post-launch update will allow you to capture video as well, and when that update is applied, the album menu is where you'll find those video clips.
We're just barely a month out from the launch of the Nintendo Switch. It'll be arriving worldwide on March 3, and if pre-orders are any indication, then it should be off to a strong start. We'll have much more Switch news for you over the next month, so keep it here for more.
SOURCE: Nintendo