This week the folks behind the app HERE – from the ol' Nokia crew – have update their app directly out of Beta mode. This means it's the first full release of the HERE maps app for Android and prepared to be truly worthy of the 3-million downloads its already received. Users are invited to check out improved routing, new interactivity with maps – like contact info, photos, reviews, 3D venue maps, and a new "visual polish" to make sure you understand how important and shiny it is.
A number of bug fixes have been implemented with this release as well. You'll be able to download maps for offline use in an instant. You'll be viewing all of this in what product team head Niko van Eeghen suggests is the group's effort to do "a lot with the fit and finish to make everything consistent."
One of the most radical updates to the system is in 3D Venue Maps. This system allows you to see not just one level of building, but multiple. As you'll see here in the Arena de Barcelona, you're able to select a level, then map out your venue inside that unique level.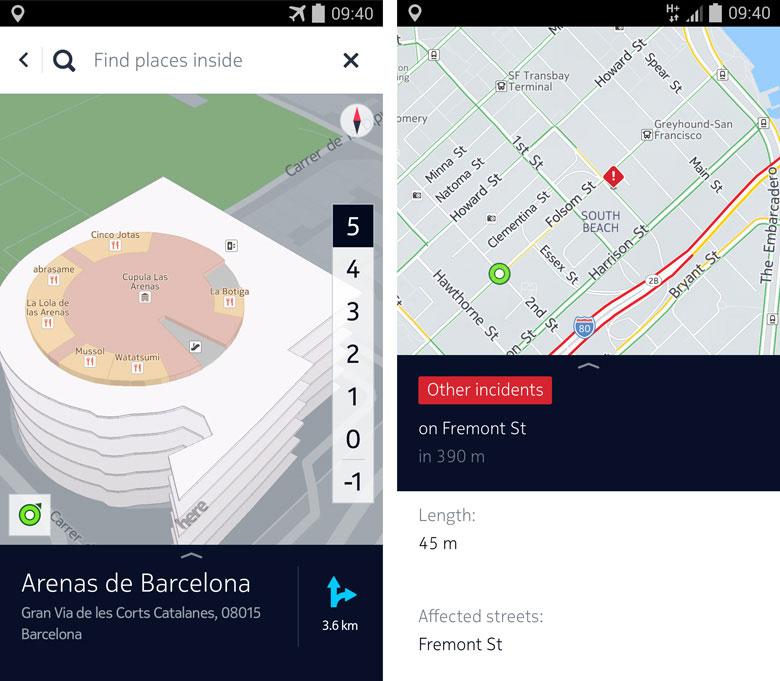 It's really quite astounding how simple it all looks for such a complicated system.
Above you'll see this app in action. This app is out for many Android devices right now – most phones from the past several years – and has relatively low requirements for device specifications and software. Google Play has the app ready to roll right this minute.