Here are your free PlayStation Plus games for April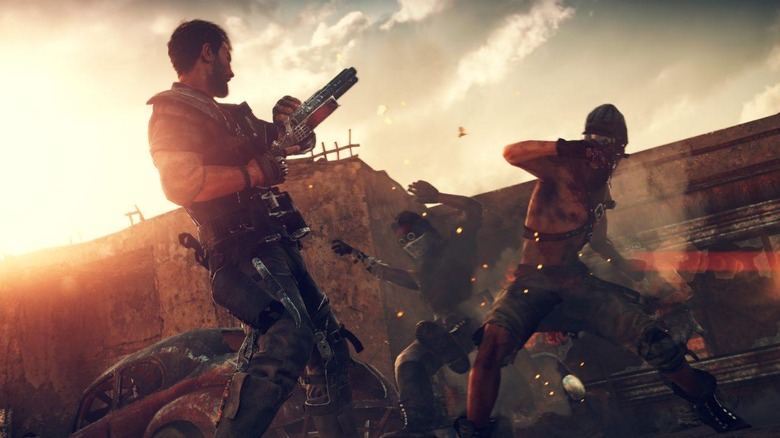 April is just around the corner, and with the changing month comes a new batch of PlayStation Plus games for subscribers across Sony's hardware line up. March offered a collection of excellent PlayStation Plus games, at least for PS4 players, who received copies of Bloodborne and Ratchet and Clank on the house. While April's selection of games might not be quite on the same level, there are still some neat titles worth checking out.
TrackMania Turbo is the first game on deck for PlayStation 4 owners, and if you've never experienced Ubisoft's wildly popular TrackMania series, this is a good place to start. If you happen to have a PlayStation VR headset (which is going to be easier to obtain come tomorrow), you'll even be able to to play this game in VR, so that's a nice little bit of added value.
The next game available on PS4 is Mad Max, which launched around the time the movie series was rebooted with Fury Road. Though it doesn't get a lot of attention these days, the video game adaptation of Mad Max was well-received upon release, so if you like the movies, be sure to give this a download.
PS3 players will be treated to copies of In Space We Brawl and Toy Home, while Vita owners will be able to snag 99 Vidas and Q-Bert Rebooted. As is usually the case, one of the PS Vita games is cross-buy enabled with PS4 – in this case it's Q-Bert Rebooted – but in a happy twist, it'll also be cross-buy enabled with PS3. That means three games during the month of April for both PS4 and PS3 owners, which is hard to be upset about.
Last month, Sony announced that it will sunsetting free PS Plus games for subscribers on PS3 and PS Vita. Those players will still receive free titles for the foreseeable future, but come March 2019, Sony will be cutting them off. Be sure to take advantage of these free games while they last, because it won't be too much longer before Sony puts an end to free PS3 and PS Vita downloads.