PSVR bundles featuring DOOM and Skyrim get a permanent price drop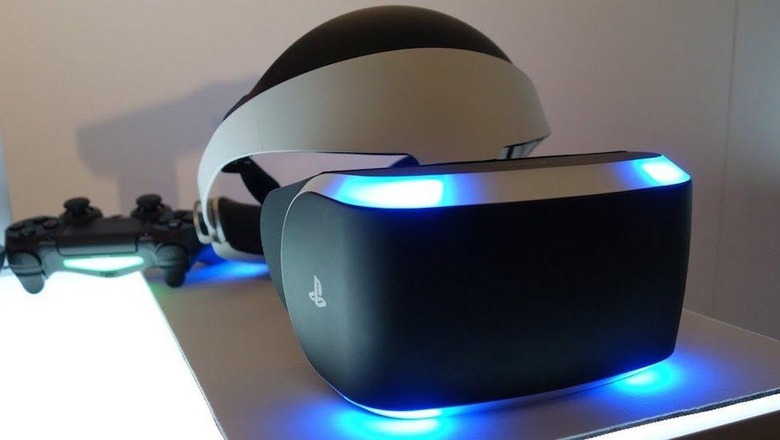 Virtual reality can be an expensive hobby to get into, but over time, we've been seeing the cost of VR headsets drop. Both the HTC VIVE and the Oculus Rift have seen significant price drops in recent months, and now it's PlayStation VR's turn. Sony has announced that two PSVR bundles will be getting permanent price drops tomorrow, making this a pretty good time to dive in if you've been waiting for a discount to kick in.
Beginning tomorrow, the price of the PSVR bundle featuring DOOM VFR will drop to $299.99 in the US and $379.99 CAD, representing a $100 price drop over its original MSRP (even more if you live in Canada). At the same time, we'll see the price of the Skyrim VR bundle fall to $349.99 US/449.99 CAD, which again is a $100 discount on the original price.
Both bundles come with what you need to get up and running with PSVR (assuming you already have a PS4): a PSVR headset, PlayStation Camera, and a PSVR demo disc 2.0. In the case of the Skyrim bundle, you'll also get a pair of Move controllers, and while those aren't required to use a PSVR headset, they certainly enhance the experience.
PlayStation VR has turned into something of a surprise success for Sony. As of December of last year, the PlayStation VR has sold 2 million units worldwide, which is a great figure for a rather expensive console peripheral. It seems that Sony has indeed filled a niche by launching a console-based VR headset that isn't as expensive as its PC-based competitors.
By dropping the price on these two bundles, we'll probably see another spike in PSVR sales as well. Here's hoping that PlayStation VR sales keep going strong, because that's the best way to get developers to make more software for it. Are you planning to pick up a PSVR headset once these price drops go into effect tomorrow? Head down to the comments section and let us know!