Hennessey Venom F5 Interior Looks Like A Comfy Place To Do 300 Mph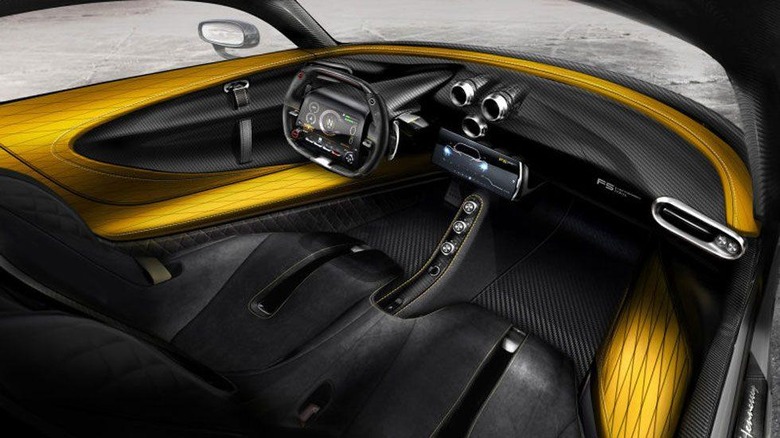 Back during the SEMA show, Hennessey unveiled its American hypercar called the Venom F5. The insane car looks fantastic on the outside and aims to reach over 300 mph top speed. That would make it faster than the recent record Koenigsegg set with its Agera RS in Nevada. The car was fully unveiled on the outside, and now we have some details on the interior.
The car looks fantastic on the inside in these renderings. We see a very simple cockpit that reminds more than a bit of a Lotus Exige or Elise. The F1-style steering wheel has lots of switches and buttons along with a glass screen that shows the gauges.
There are no gauges on the dashboard itself in one of the renderings. Another of the renderings shows a dashboard LCD for gauges. The dash and much of the interior appears to be carbon fiber. Apparently, the version with the instruments in the center of the wheel is the racing version.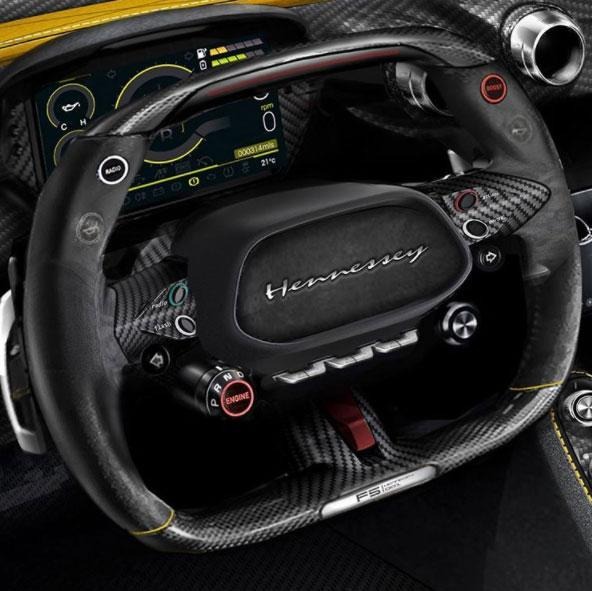 The more traditional dash layout with a screen behind the steering wheel would be the street version. It seems that it would be hard to read the gauges if needed while turning or when hands on each side of the wheel on the racing version. Lots of Alcantara is used inside as well as body color trim that appears to be a fabric of some sort.
The closeup of the steering wheel shows that one of those buttons is from controlling the automatic transmission. Flappy paddles are behind the wheel for shifting gears. There is also a button for boost that sounds like fun.
SOURCE: Autoblog