Hendo 2.0 hoverboard takes off on Back to the Future Day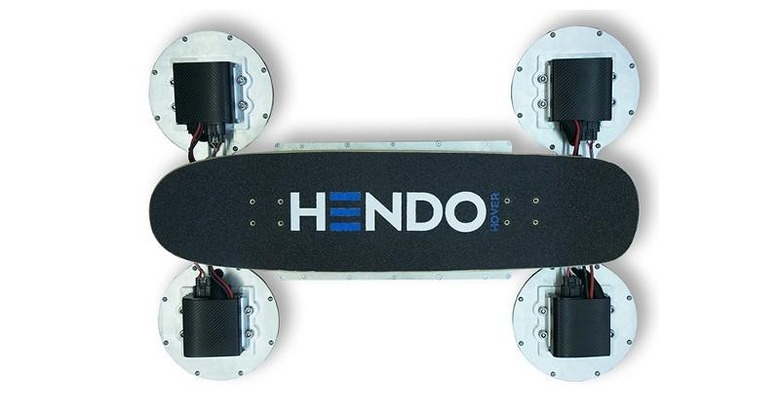 Few pop sci franchises can claim to have influenced and continue to influence the progress of technology as Back to the Future, from self-lacing shoes to hoverboards. Even fewer perhaps can lay claim to a date when reality and fiction intersect. That date is October 21, 2015, a real date this year and the very same date when Marty McFly traveled to the future to give birth to many of our hi-tech dreams. And to celebrate that momentous occasion, Arx Pax has unveiled version 2.0 of the Hendo hoverboard that promises to make at least one of those dreams come true.
Hoverboard promises have come and gone. Some even turn out to be elaborate hoaxes designed to prey on our emotions. But one promise that has so far remained true and is coming back to prove just how serious it really is. Almost exactly a year ago, Arx Pax took to Kickstarter to raise funds for the first Hendo hoverboard. It isn't going back there for its anniversary. Instead it will show just how far they've come, with some valuable input from some very valuable people.
When it comes to skateboards, no other name rings louder than Tony Hawk. In fact, there's a whole video game series named after him. Last year, the pro skater gave the Hendo hoverboard a spin, almost literally, and provided feedback that, according to Arx Pax co-founder and CEO Greg Henderson, greatly influenced the design of Hendo 2.0.
For one, the board now sports a deck much closer to a traditional skateboard. With such a hi-tech machine, it was important to give riders an assurance of familiarity and control. Of course, appearance is only half the equation. Performance is the other half, and the Hendo 2.0 aims to please. A stronger hover engine, still based on their patented Magnetic Field Architecture or MFA, provides not only more efficient performance but also better balance. The board now also promises to have a longer battery life and a more accessible USB charging system. The controls are also designed to be easier to use and, if necessary, users can turn off the hoverboard remotely.
Of course, having a working model is one thing. Having an actual retail product is another. And having an actual legal product is a whole different ballpark, thanks to the UK. It might still be a bit of time before a hoverboard becomes something you can expect Santa to bring you for Chirstmas, but with Hendo 2.0, we're one step closer in checking it off our BTTF wishlist.