Help me Obi-Wan Kenobi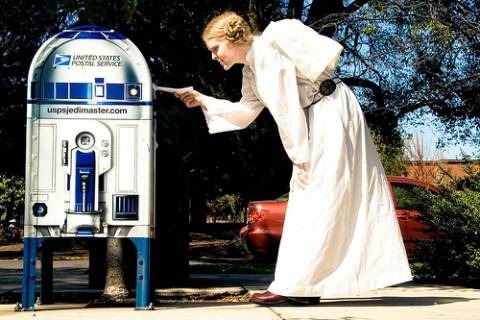 You remember those R2-D2 mailboxes that were released into the wild a little while back? Well people were worried that these would get stolen or vandalized. This picture goes to show that there might be some hope for humanity after all.
Yes, I know this isn't exactly tech news, but when I saw this I couldn't help but laugh. So I thought I would share it with you as a good follow-up to our previous story.
Sadly, there are none of these where I live, or I might just spend an afternoon taking crazy pictures of it.
Do I even need to explain this? [via flickr]