Helio reborn, but probably should've stayed dead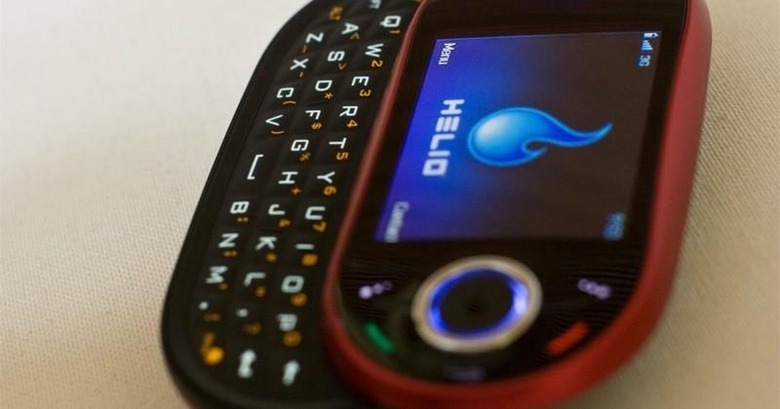 Helio has been resurrected from the grave, with the short-lived network that helped usher in social on your phone being reborn as a budget option. Emerging as an MVNO – and using the Sprint network that actually absorbed the company back in 2010 – the promise is no minimum contracts and the ability to use your own device. At first glance, there's a lot to like: $29 for unlimited voice, text, and data, but in one important way the deal is a little too close to cell service ten years ago.
If you weren't keeping track of the MVNO space in the late 2000s, you might not remember Helio. Given the smartphones of today, the carrier's handsets – epitomized by the Ocean, a side-slider with a QWERTY keyboard, and its successor the Ocean 2 shown above – might not seem all that impressive, but at the time its mixture of location-based services and easy sharing helped set Helio apart from rivals.
Helio was eventually gobbled up by Virgin Mobile USA in mid-2008; then Sprint acquired Virgin Mobile USA in 2010, and Helio ceased operations. The MVNO ended with a fizz not a bang, forced to settle a class-action suit over early-termination fees.
Now Helio is back, or at least the name is, with South Koren firm UBI Telecom positioning it as an all-you-can-eat option for those on a budget.
Free voice and texting – primarily on Sprint's network, but with roaming on Verizon – are pretty much par for the course, and unlimited data isn't that rare either. Unfortunately there's a catch in that $29/mo price, and that's data rates.
While Helio won't stop you from using your connection as much as you like, it'll limit bandwidth to just 128 kbps.
If you're a minimal data user and just want to stay connected that might be sufficient, assuming you have a device you can already use. Helio will sell you a phone, too, but don't expect anything too exciting: think along the lines of a Samsung Galaxy S4 from a few years back.
SOURCE Helio