Helio Ocean update: Exchange compatibility & file viewer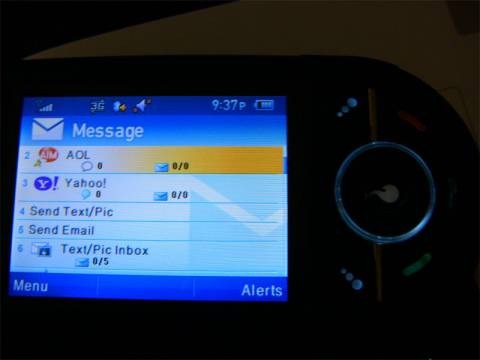 Back when we reviewed Helio's dual-sliding Ocean smartphone in May one of our first criticisms of the device was the lack of Microsoft Exchange support – without business-standard push-email, calendar and contacts syncronisation it was tough recommending the handset to business users. Helio answered with a beta of their Exchange upgrade, and they've today released the full, freshly polished version. At the same time, they've launched the free Helio File Viewer to streamline how the cellphone manages attachments.
Compatible with Microsoft Word, Excel and PowerPoint files, Adobe PDFs, plain text and HTML documents, as well as a cluster of image formats (BMP, GIF, JPEG, PNG, WMF, EMF), the new application lets you zoom, pan and scroll around a document in either portrait or landscape orientation. They've also bought-in Picsel's viewer technology that apparently reduces rendering and loading times. Unfortunately it's all a passive experience: you're still unable to edit the documents, so if you spot a mistake in a proposal, for instance, you'll have to send it back to the original author for correction rather than doing it on the Ocean itself.
Helio Mail for Exchange 1.2, meanwhile, integrates with the Ocean's lovely email app and gives full access – and syncronisation – with messages, calendar entries and contacts. You're of course able to schedule new appointments, but it's not yet clear as to whether the contacts list is a separate one from that of the device (perhaps preferable to business users also using their Ocean as a personal phone) or harmonised with the existing on-board contacts.
Also unclear is price; while the File Viewer is a free download direct to the handset, Helio's intention was to charge $9.99 a month for Exchange compatibility once out of beta. We're waiting for confirmation as to how much this upgraded version will cost, if not free.