Hedkayse ONE Review: Multi-impact bike helmet for people who hate helmets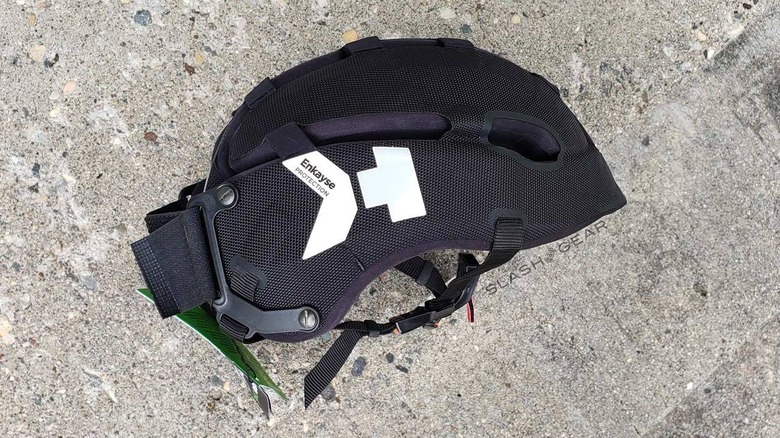 The Hedkayse ONE is a bicycle helmet made with several innovative design elements that, together, create a multi-impact, foldable, adjustable piece of head protection. For many years I've been stuck between cost and comfort in head protection whilst cycling. Most often this meant that I didn't wear a helmet when I should have, despite more-than-ample reason to take the time to attain the helmet that was right for me. I was extremely fickle. This summer I got to test out the helmet called Hedkayse ONE, and it changed the way I thought about helmets entirely.
The Tech in this helmet
The Hedkayse ONE caught my eye because it looked like it'd be able to adjust to my head size without needing to resort to packing in padding – or squishing my skull. Indeed it was adjustable – anywhere between 49cm – 58.5cm adjustable, AND it's able to fold down into a compact football-sized shape for storage while not in use.
Below you'll see an adjustment video released by Hedkayse. In the video you'll also see the carrying case that comes with the helmet right out the gate. Behold the many straps and adjustability therein.
This helmet's protective properties work with a combination of two branded bits of design: Enkayse and TAF (Tough and Flexible). Enkayse is a (super secret) custom-made material mix which allows the Hedkayse ONE to conform to helmet safety standards set by the EU (EN-1078)* and survive well beyond the one-and-done system of polystyrene.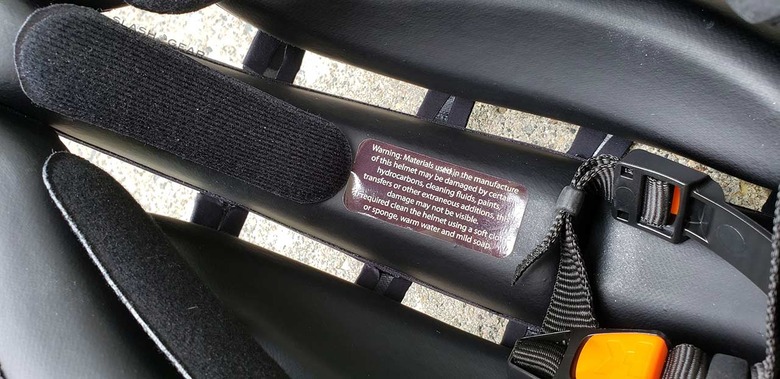 Enkayse dissipates energy from big impacts, cushions small bumps, and is able to retain its form and protective properties through multiple hits. This is quite unlike most helmets, which are generally made to protect by sacrificing themselves for the cause.
Polystyrene allows itself to be crushed to such an extreme degree that, technically, dropping a pure polystyrene helmet on the ground generally means it should no longer be used as a proper protective bike helmet. It can be busted quite easily – it's meant to fold under pressure. The material used in this new helmet is a bit better at getting hit, then coming back for more.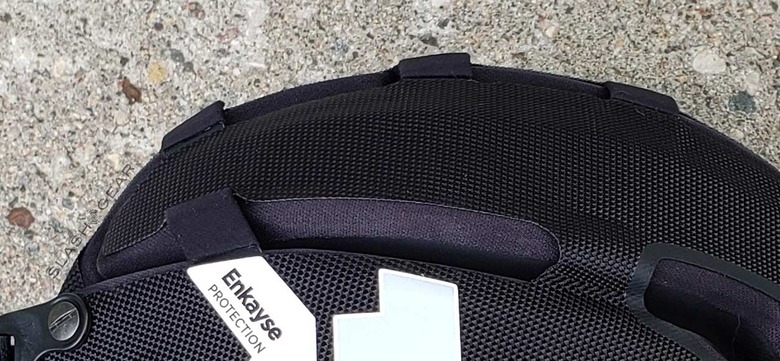 TAF (Tough and Flexible) is a secondary layer, the outer layer of the Hedkayse ONE. This TAF layer is made of "specifically engineered rip-proof military grade Ballistic Nylon." Because of this material, the helmet is highly resistant to cosmetic damage, it's washable, and (because it's not a heavier material) allows the whole helmet to remain relatively lightweight.
The helmet is made adjustable with the "X-strap" system of clips, straps, and velcro. The helmet can be removed quickly with its "Quick-release Adjustable Ratchet Chin-strap (QARC)". The QARC is like a pull-tab that allows the helmet's strap to loosen – but isn't implemented in a way that'd allow the helmet to ever become loose by accident.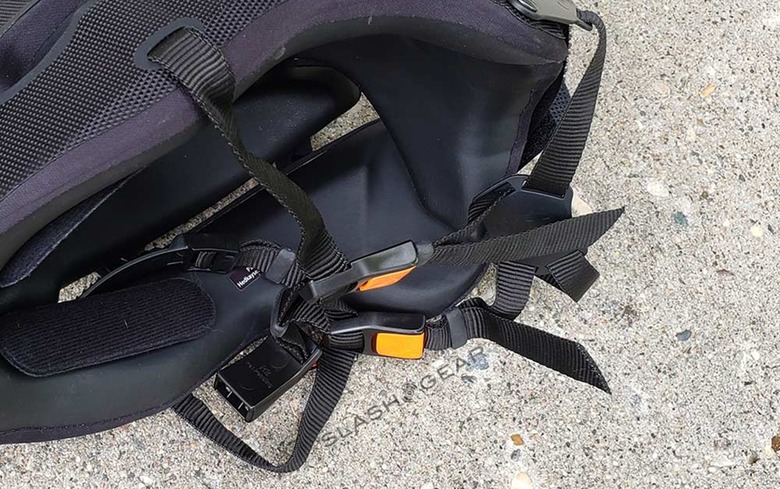 The Verdict
I've used this helmet while out cycling for several weeks. Every day I take this helmet out of my backpack and snap it on before I start to ride. I've never used a more comfortable cycling helmet in my entire life. I've also not yet come across a bike helmet that's been more capable of micro-adjustments to account for my extremely fickle sense of comfort.
I am that person in your life that usually refuses to buy a new bike helmet because of a dozen odd reasons (all of which boil down to helmets not usually feeling comfortable or looking "cool"). This helmet changed my mind.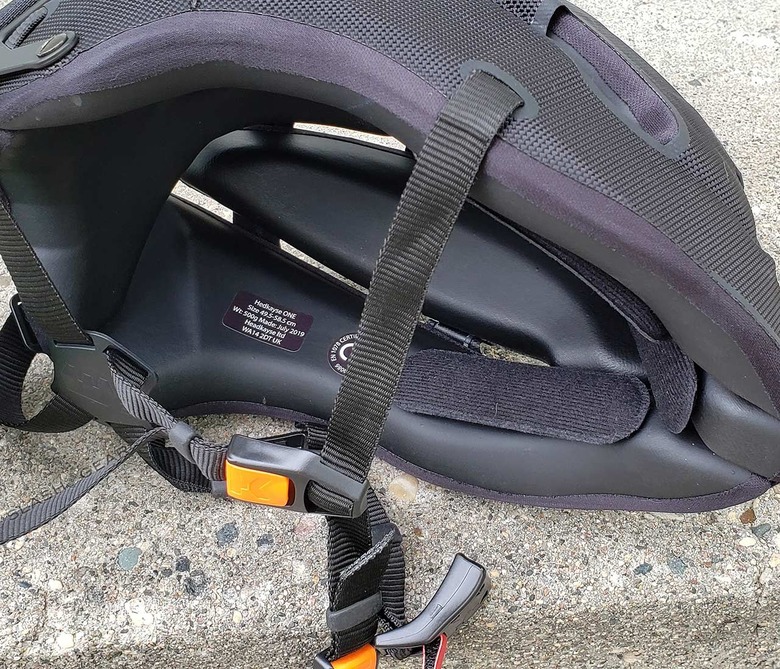 Cost and Availability
The version of the helmet I've reviewed here is just plain black. There are a few other options, including Red, Blue, Gray (Grey for you UK folks), and Hi-viz Yellow. In the near future, this helmet may be available at stores – but for now, you'll need to head to the Hedkayse website to pick one up.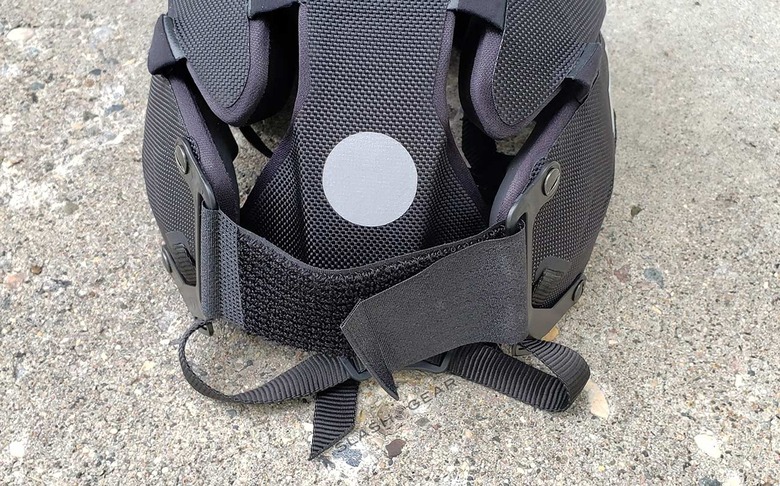 If you've only ever purchased one-shot polystyrene helmets in the past, you'll probably be thrown off-guard by the 150GBP (British Pounds) price of this Hedkayse ONE helmet. Take a look at adult helmets with the ability to take multiple hits from other reputable brands and you'll find the cost pretty much on-point.
I'd always like to see a lower price for most any product, but assuming this helmet would last me several years at least, the resulting coverage (for my brain) will be more than worth the cash. If there's a better solution with these features in a helmet somewhere out there that costs less, I'd love to see it.
*NOTE: The only real non-money drawback here at the moment is the fact that this helmet has not yet received US-based safety certification. At the time at which this review is set to be published, the helmet has EU "EN-1078" certification.