Hearthstone Witchwood release dates and all the cards (so far)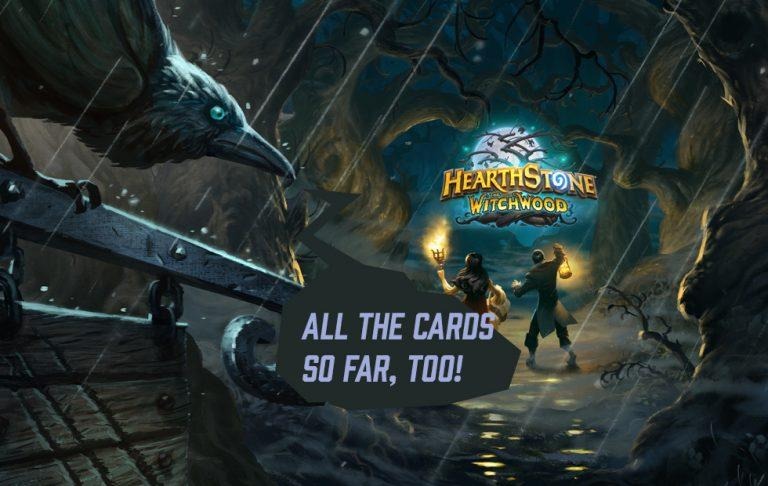 Blizzard announced the release dates and details surrounding Hearthstone's next expansion: The Witchwood. This update for the game Hearthstone – on desktop and mobile platforms – is an expansion set for the already massive card collection in play today. With each new set comes a move outside the old, and a change in gameplay to allow new players a chance to jump in fresh.
The Witchwood currently has a pre-purchase situation going on in the in-game store. In this pre-purchase, users will pay $50 for $70 packs – and a "spoopy" card back will be included, too. One pack is usually $3.00 or 100-coins, so users will get a bit of discount one way or the other.
The Witchwood will include a release feature in which players will receive three free packs and a random Class Legendary card from the set. Users will only be able to receive these packs once, and the time for receiving said packs is short. Before then, there'll be a Twitch event in the official Hearthstone Twitch channel with Game Director Ben Brode and Sam Plott on the 9th of April. In that live video event, this pair will reveal a few more cards before the whole set is out.
"Beginning April 12, players can join the city's brave monster hunters as they enter the forest on the trail of Hagatha the Witch." That means we've got around ONE WEEK from the day this article is published before the set is released in full. Before then, we've got a bunch of cards for you to peruse.
Let us know if you'll be participating in this release right out the gate, or if you've purchased the early big-fat-pack in advance. This set will come with a total of 135 "hair-raising cards" so we'll be jumping in early and for an extended period of time. Wouldn't want to get left out in the cold next weekend!