HBO 'Westworld' science fiction series premieres October 2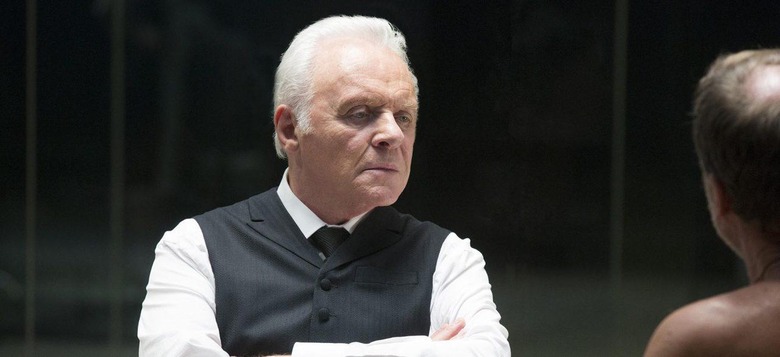 HBO's science fiction series Westworld will premiere on the network this upcoming October 2, the company has announced. The show stars Anthony Hopkins, Evan Rachel Wood, and James Marsden, among a larger notable cast, and will be a 1-hour episodic series airing in a ten-episode season. HBO first announced plans to develop the show back in August 2015; it is based on Michael Crichton's 'Westworld.'
HBO describes its Westworld as a 'dark odyssey about the dawn of artificial consciousness and the evolution of sin.' That perhaps becomes a little more clear when you watch the trailer below; individuals have their consciousness emerged into a fantasy world, in this case one based on wild west lore.
The HBO series has been created by Jonathan Nolan and Lisa Joy. Talking about the series, Nolan said:
Building on the incredibly evocative concept of the original film, we wanted to pose the question: If you could be completely immersed in a fantasy, one in which you could do whatever you wanted, would you discover things about yourself that you didn't want to know?
The show will premiere at 9PM ET and PT, with each of the ten episodes in the first season airing every Sunday night. Whether the show will go on to be a hit is anyone's guess; while sci-fi TV shows have been notoriously difficult to pull off, with certain exceptions (namely, Star Trek), HBO had a runaway hit with high fantasy series Game of Thrones.
SOURCE: Medium