HBO announces Westworld, its new sci-fi western drama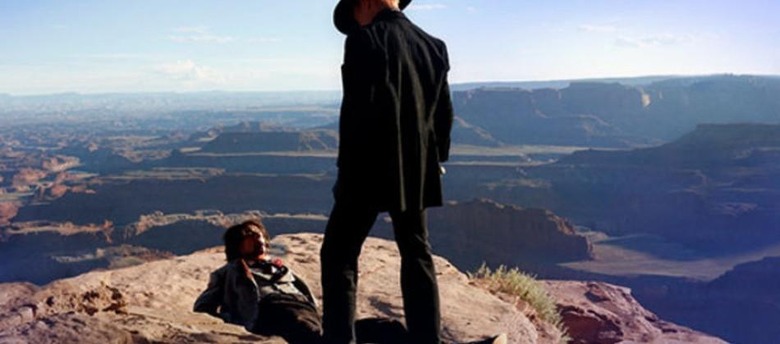 While Sunday night saw the season two finale of the crime drama True Detective, HBO also used the time slot to announce Westworld, a new show set to debut in 2016. There was a 30-second teaser shown as well, giving off the impression the show will be a western, however there are also heavy sci-fi elements as well. Westworld will feature hour-long episodes, and is based on the 1973 movie of the same name by Michael Crichton.
HBO's official description says the show is about "a dark odyssey about the dawn of artificial consciousness and the future of sin." It's said to take place in a future where artificial intelligence has achieved consciousness, along with questions about the nature of reality. Westworld features a number of star actors and actresses, including Anthony Hopkins, Ed Harris, Evan Rachel Wood, James Marsden, Thandie Newton, Jeffrey Wright, and more.
The story of Crichton's 1973 original is about an adults' amusement park with three themed worlds: West World, based on the Wild West era; Medieval World, inspired by medieval Europe; and Roman World, based on early history Pompeii. In each of these worlds are android serving as period-specific characters, who in turn malfunction after a power surge and become killers.
The full details of HBO's version haven't been revealed, but it appears to be based on the original's Western-themed world, possibly skipping the others from the amusement park. The show has been created by Jonathan Nolan, who wrote a number of movies with director-brother Christopher Nolan. Jonathan Nolan is also serving as executive producer with J.J. Abrams.
VIA Variety
SOURCE HBO/YouTube