HBO NOW heads to Apple TV with no cable required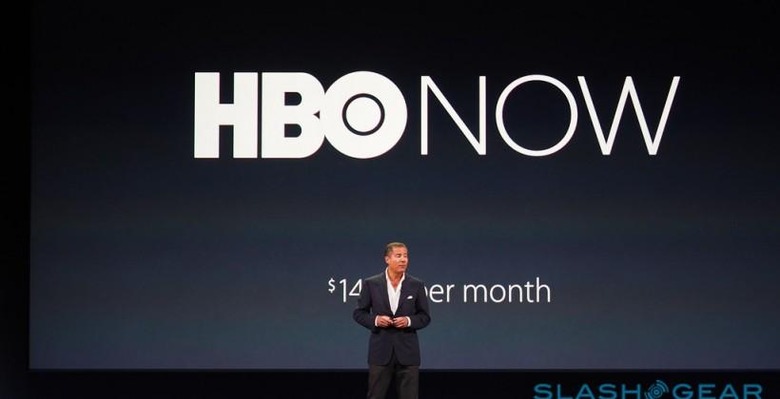 This week during an event centered on Apple Watch, Apple also revealed that new content would be coming to Apple TV – one of these bits being HBO NOW. HBO would be bringing content, primarily – "we're offering content from all the leading content providers," said Tim Cook, and that includes ESPN, Showtime, Disney, ABC, PBS, and more, now. Also present at the event was Richard Plepler, CEO of HBO. "This is a transformative moment for HBO," said Plepler, showing Game of Thrones, Band of Brothers, True Detective, and Angry Boys onscreen.
"We are thrilled to be here this morning to announce our standalone streaming service HBO NOW," said Plepler, "and we couldn't be prouder to announce that Apple is our exclusive partner at launch." This service will require no cable or satellite subscription at all, whatsoever.
Subscription to HBO NOW through Apple TV will cost $14.99 USD per month, and if you subscribe in April, you'll get the 1st month free. Subscribing in April will also get you access to the Game of Thrones premiere, of course – right on time.
This service will be offered in the United States as well as "certain US territories." We'll see more on what that means in the near future. Stick around our Apple Hub for more!