HBO content hits Google Play: Game of Thrones, True Blood, Newsroom ahoy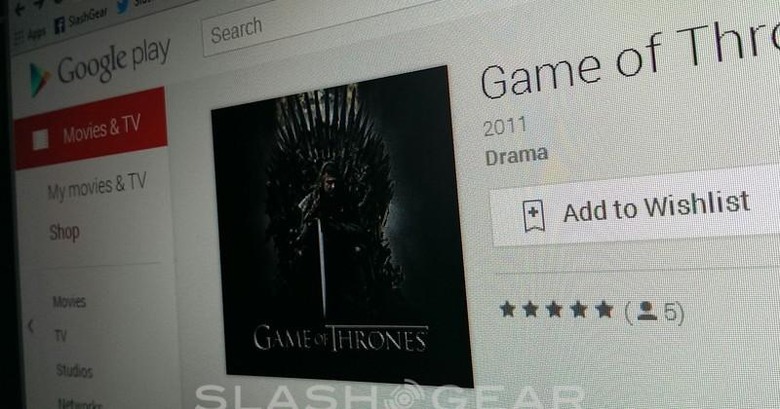 Those of you wishing you had a (legal) alternative to subscribing to HBO's network to see some of the most hyped-up television shows today are in luck: they're coming to Google Play. Android users galore will be able to partake in episode purchases of the likes of The Newsroom, True Blood, and Game of Thrones starting this week. Rounding out the collection comes The Wire, Veep, Boardwalk Empire, and of course Girls.
Until this week, the HBO Original Series collection was restricted to those who literally payed for HBO live content (through the HBO Go app, for example) or purchased the episodes in DVD form. This constitutes the first release these series' episodes have had in digital format on this kind of level. In addition to being able to be purchase these episodes through Google Play on Android devices, web browsers such as Chrome will be able to display them for desktop users as well.
Both SD and HD options are up for each of these series, with a cool $2.99 ringing in for the lower-resolution versions and the HD iterations costing $3.99 USD apiece. Different amounts of each series are available, with Game of Thrones, for example, only issuing out the first and second seasons, while the third season premiered to HBO starting on March 31st of 2013.
This is also only the start of HBO content on Google Play, with additional series, films, and documentaries appearing in the near future. Have a peek at let us know if you'll be picking up the lot of them.