Hawking parabolic WiFi adaptor boosts range by 600%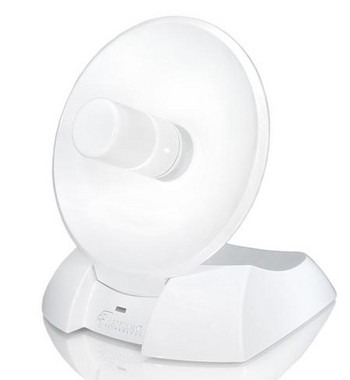 Long-distance WiFi accessories are nothing new, in fact you can craft one yourself from something as innocent as a Pringles tube, but Hawking Technologies have an option if hacking isn't your forte.  The Hi-Gain Wireless-300N is a high-gain dish adaptor, that hooks up via USB and can supposedly extend wireless range by up to 600-percent.  Supporting WiFi in b, g and n flavors, they're also claiming up to twelve times the data throughput.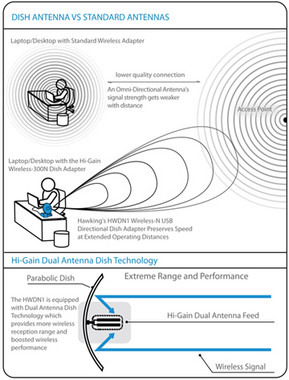 Claimed to be "the most powerful 802.11n USB network adapter on the market", the Wireless-300N supports WEP, WPA and WPA2 encryption.  Since the dual-antenna is highly directional, they're also trying to sell it on the idea that you can avoid signal interference by pointing it away from other electronics.  I'm not sure that's something I've ever experienced using WiFi, but I could imagine it might be useful to specifically target a base station in an area with lots of wireless congestion.
Frankly, I'm just excited by it because of its looks.  I really want a mini Jodrell Bank on my desk; the added range would just be a bonus.  On sale now, it's priced at $99.99
[via Coolest Gadgets]