Have a look at Destiny 2's gameplay reveal trailer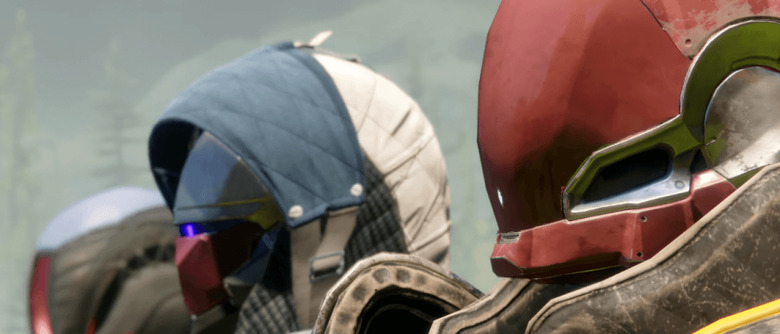 It's a pretty big day for Destiny fans, as Bungie and Activition have revealed the first gameplay trailer for Destiny 2. The game, which was officially revealed a couple of months back, seems to have a lot in common with the original Destiny, though today Bungie also revealed some new features that will make Destiny 2 stand out from its predecessor.
First, though, the gameplay reveal. As it turns out, Destiny 2's gameplay looks mighty similar to that of the original Destiny (which is clearly a shocking revelation), though in this game, there will be new weapon classifications and new super abilities for players to use. Weapons will now be classified as either power weapons, energy weapons, and kinetic weapons. While energy and kinetic weapons will have some similarities, power weapons are reserved for things like sniper rifles and the new grenade launcher.
As for the trailer itself, we're treated to an early look at Destiny 2's plot. The trailer breaks down to about half cinematics and half first-person gameplay, showing off plenty of action in the process. Have a look at the trailer below:
One interesting revelation from today's event is that on PC, Destiny 2 will be available exclusively through Blizzard's Battle.net service. Retail copies of the game will also be available, though we take this announcement to mean that they'll activate through Battle.net. That means no Steam support for Destiny 2, which might disappoint some gamers. Still, considering that Blizzard's games are some of the most popular around, most PC gamers probably already have Battle.net installed for something.
We're still a ways off from Destiny 2's release, as Activision and Bungie have given it a release date of September 8. We can likely expect the two companies to reveal more details between now and then, but for the time being, head down to the comments section and let us know what you think about Destiny 2 and its gameplay reveal!