Hateful Eight trailer released: watch Tarantino's next epic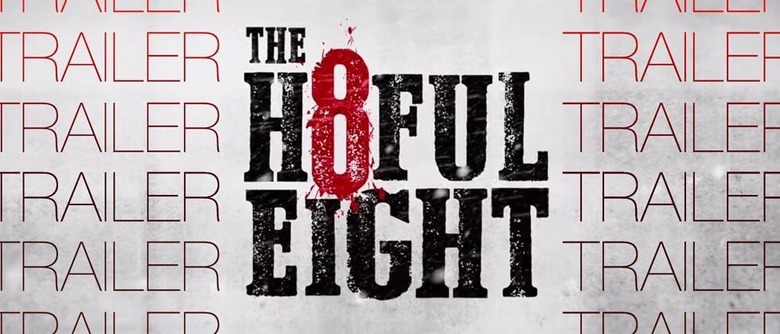 Up front of this next trailer is Samuel L Jackson, set to light up The Hateful Eight the right way. Eight Strangers. One Deadly Connection. And one of them fellas is not what he says he is. And you're going to be able to see this film in "glorious" 70mm, Ultra Panavision 70, just like Quentin Tarantino wanted you to. Just so long as the theater you're going to has the capability of showing you that the way he wanted.
Now this is just the "teaser" trailer. Can you imagine how much they're going to reveal of the plot of this film in the full trailer? It's going to be a big one, that's for certain. For now you're just going to learn basically who all the characters are and what's going to go on in the plot. That's all.
This film is going to come out in the Christmas season of 2015. That's this December. Below you're going to see one of the first posters for the film. There you'll see Kurt Russell and Jennifer Jason Leigh in their hero roles as John Ruth "The Hangman" and Daisy Domergue "The Prisoner". They're going to have a bang-up time in these mountains a-shootin' and a-runnin.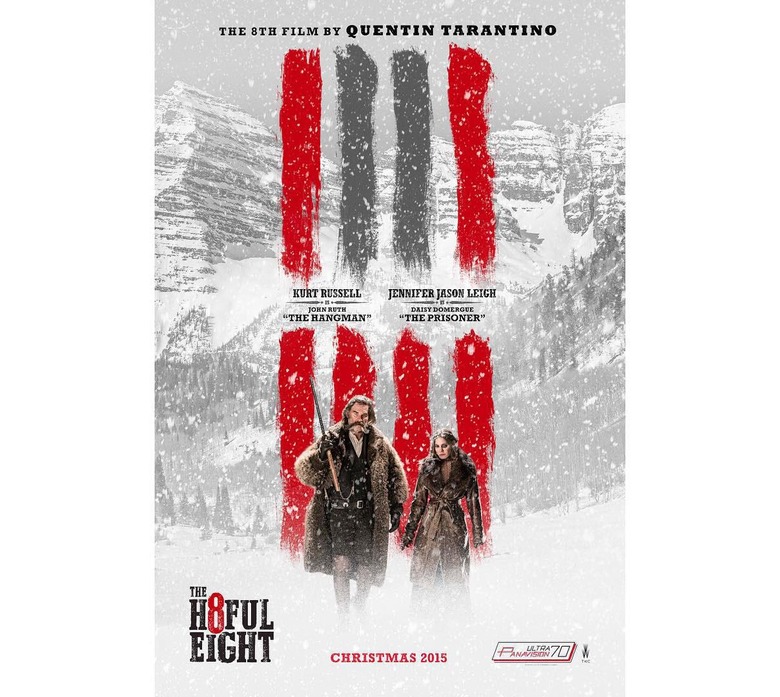 What'll be real interesting to see in this film is how it connects to Django Unchained, another film that contains a couple of bounty hunters. Tarantino is the sort of fellow to connect all of his films together, so we wouldn't be surprised to see a mention of the Dentist here or there.
This is the 3rd in Tarantino's "Historical Revenge" trilogy. Here we're going to go post-modern in the old west.