Hasselblad cameras have long been coveted by photographers, even if they were priced out of reach for most, but a new medium format model promises to be a little more attainable. The Hasselblad X1D II was revealed today, building on 2016's X1D-50c – the first of its mirrorless medium format digital cameras – for a faster and easier-to-use experience.
Part of the motivation, Hasselblad says, was hearing from the would-be X System buyers who wanted one of the company's cameras but couldn't afford the original X1D-50c. At the same time, the company wanted to make the camera quicker and more intuitive, as people got up to speed with medium format photography.
50-megapixels and bigger displays
The heart of the X1D II is a 50-megapixel CMOS sensor, 1.7 times bigger than a 35mm full format sensor. Not only is the CMOS large, its pixels are too. Hasselblad says they're 5.3 um square, and help the camera offer a 14 stop dynamic range.
Hasselblad Natural Color Solution is included, just like the company's more expensive models, and the 16-bit RAW support has been joined by full-resolution JPEGs.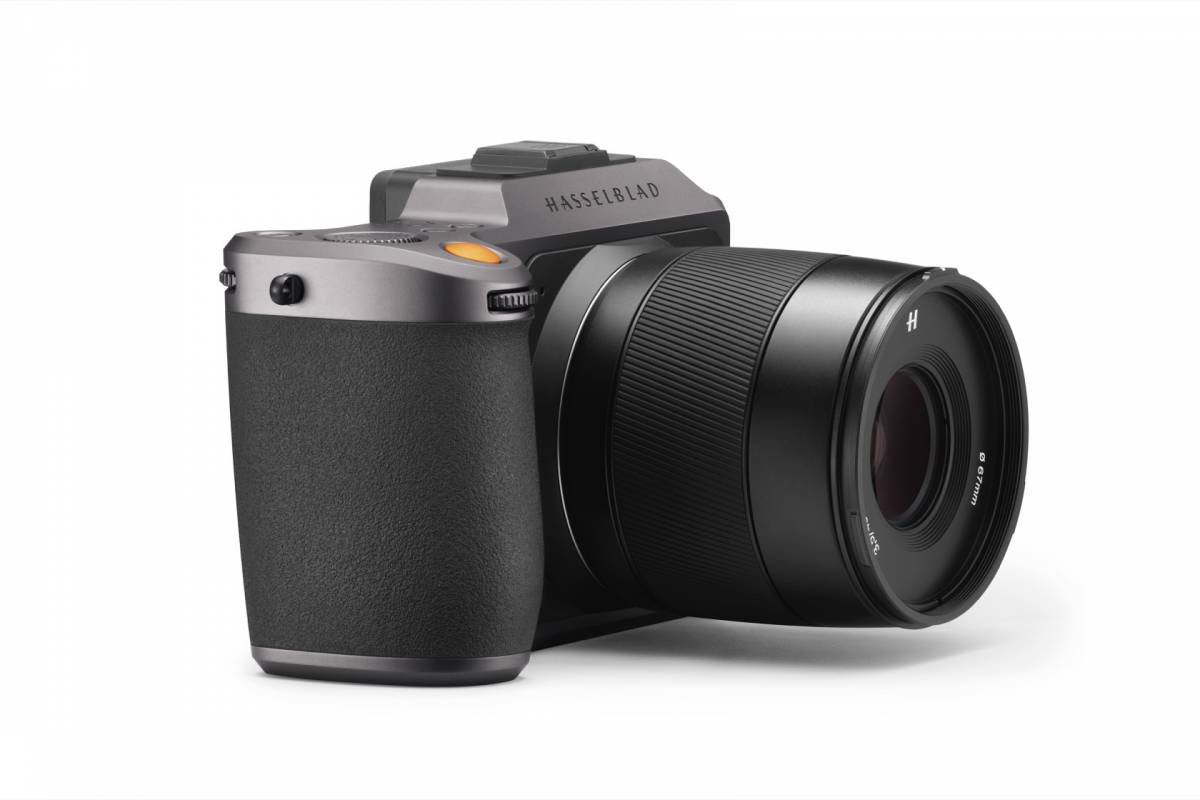 On the back there's a 3.6-inch 2.36-million-dot touchscreen – running at 1024 x 768 – and an OLED viewfinder boasting 3.69-million dots and a magnification of 0.87x. More importantly, live view has been updated for a faster refresh rate and reduced shutter lag, as well as cutting the black-out time between frames. Camera startup takes almost half the time of the first-gen camera, and the continuous capture rate is improved too.
Hasselblad's UI has been updated, and you can now access the menus from the EVF. At the same time, there's now a new mobile app, Phocus Mobile 2. That connects to the X1D II via USB-C and WiFi.
The Hasselblad X1D II 560C is priced at $5,750, and is available to order now. The company says it should ship in July.
Hasselblad Phocus Mobile 2 and XCD 3,5-4,5/35-75 Zoom Lens
Phocos Mobile 2 is Hasselblad's new app for iPad Pro and iPad Air (2019). Connecting over either USB-C or WiFi, it allows the tablets to import, edit, and rate both RAW images and full quality JPEG files too. The app also supports tethered shooting, along with direct camera control and full quality image export. It's a free download, and will be released in July.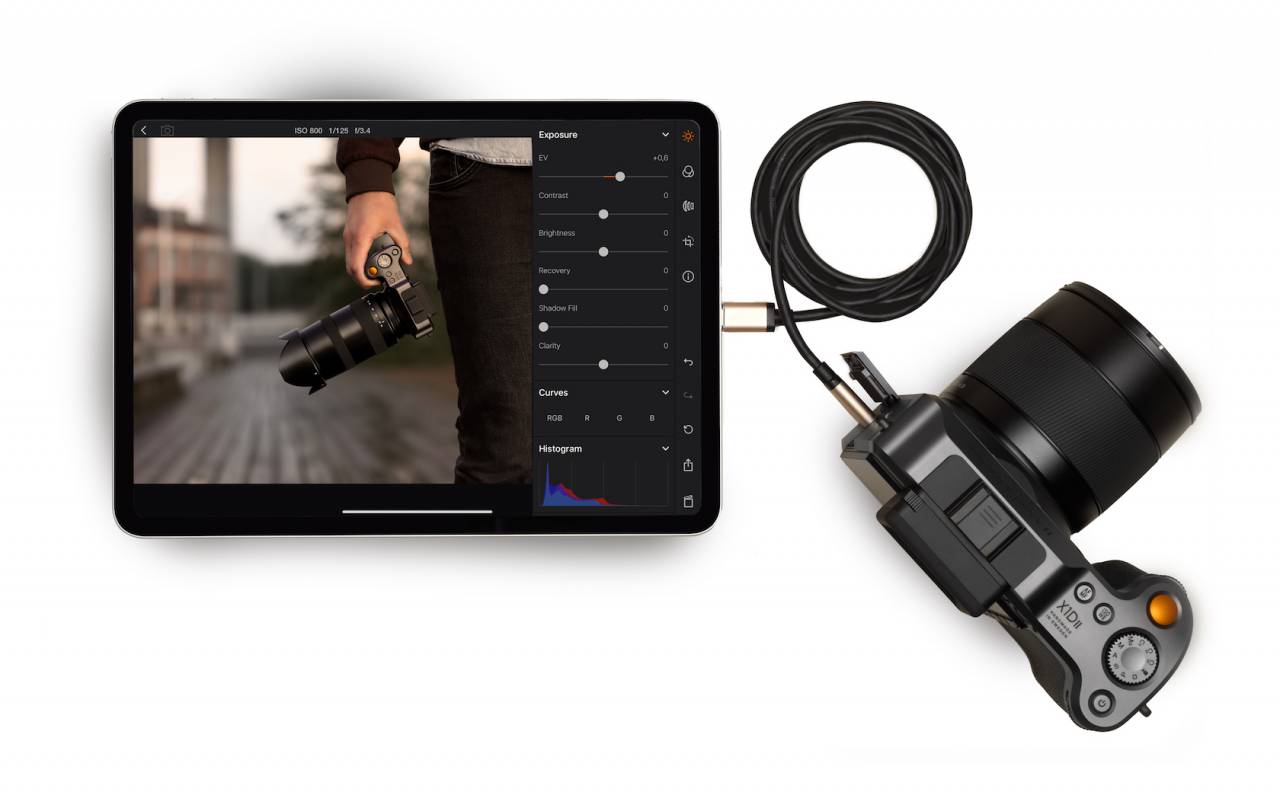 Also launching today is the XCD 3,5-4,5/35-75 zoom. Hasselblad says its newest compact, mid-range zoom should deliver the same sort of image quality photographers have come to expect from the company's prime lenses, but also need to get in close. It has an integral central lens shutter, supporting exposure times from as little as 1/2,000 second through to a whopping 68 minutes, with full flash synchronization along the way. It's priced at $5,175 and will ship in October.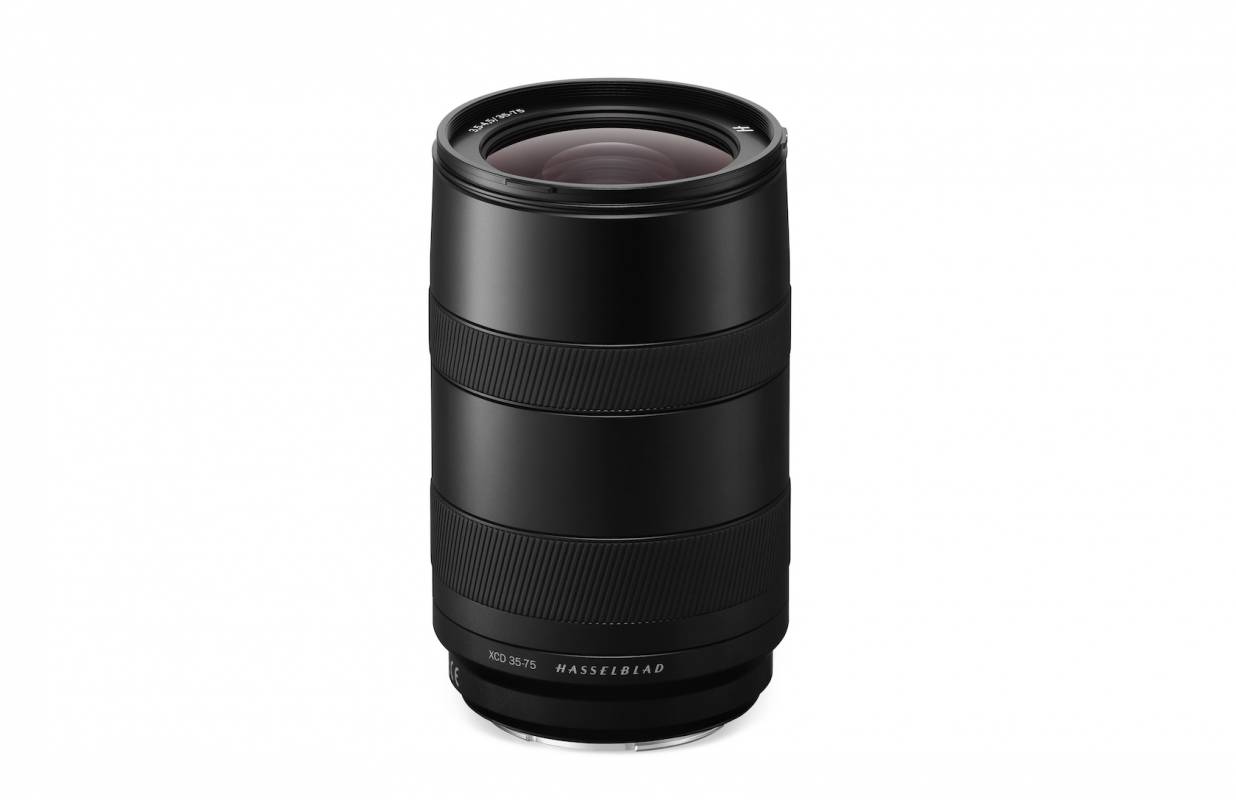 Hasselblad CFV II 50C digital back and 907X camera body in the pipeline
Hasselblad's last announcements of the day aren't hitting shelves quite as soon, but they're likely to be no less interesting to photography pros. The company has confirmed it's developing both a modernized CFV II 50C digital back and a brand new 907X camera body. Full details – including price and release date – won't be shared until later in 2019, but we do have a few details today.
The Hasselblad CFV II 50C digital back will have a medium format 50-megapixel CMOS, and work with most V System cameras made from 1957 onwards. It'll also work with third-party technical or view cameras, the company says. It'll be fitted with a tilting touchscreen and a new user interface, while the X System's fully-integrated battery is used. That can be charged via USB-C, and helps keep the bulk and weight down.
As for the Hasselblad 907X, that promises to be the company's smallest medium format camera body ever. It'll have a tilt screen and support for X System lenses, along with H System, V System, and XPan lens support via adapters. Third-party lens support is also promised, and Hasselblad will have accessories like a 907X Control Grip and a 907X External Optical Viewfinder.